Kalimbas For
Anyone, Anyplace, Anytime
Kalimbas For Anyone, Anyplace, Anytime
Great kalimbas for players of all levels. Kalimba books and ebooks for over 30 different kalimba types and tunings. Tips, techniques, and suggestions for how you can improve your kalimba playing. Where you take the kalimba is your choice… but your kalimba journey starts here!
The first two kalimbas here are good instruments for beginning kalimba players. I've even paired each one with a great book or ebook.
Subscribe and get a FREE eBook
Sign up for our newsletter and free resources with your email address: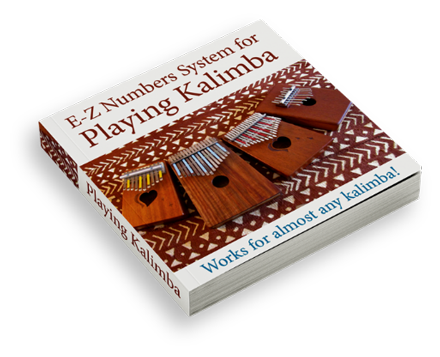 Let me tell you, we are very very pleased with the amazing and beautiful African-tuned Karimba. Simply AWESOME!! 🙂  The wood pattern is gorgeous and so ethereal. 

Thank you for your great products, your speedy service and your helpful tutorials. We are planning more purchases  - just got to decide what we would like!

Kat, 2020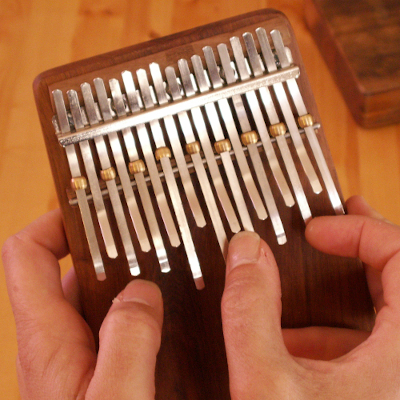 The B11 kalimba arrived today just in time for my wife's birthday. I decided to buy it for her after I caught her playing with the one my school ordered for my music classroom last spring. The tones are soothing and the act of playing is a fantastic physical stimulation.  Thank you so much! It's beautiful and I'm already recommending it to others! And thanks for the book!

Lora, 2020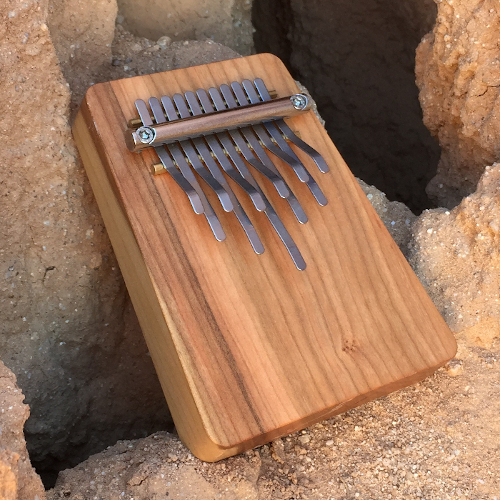 The Middle Eastern Kalimba ebook has greatly sped up my learning. It is so well laid out and easy to understand. Every section has examples that you can listen to while learning. I practice every day and go back to previous sections sometimes to make sure I build muscle memory. I'm very pleased!

Rascal77s, 2020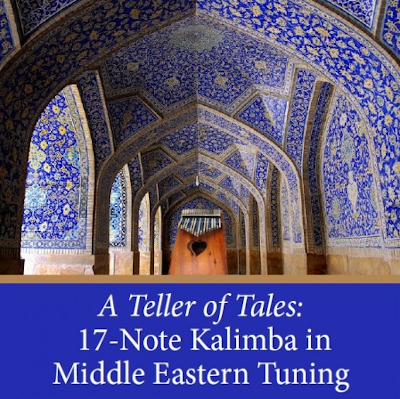 Just wanted to give you and update on my Moon-10.  It sits next to my recliner chair and every time an ad comes on the TV, I mute it and play my Moon-10.  It is far more relaxing than listening to someone trying to sell me something I don't need, plus it sounds a whole lot better!


Lee, 2020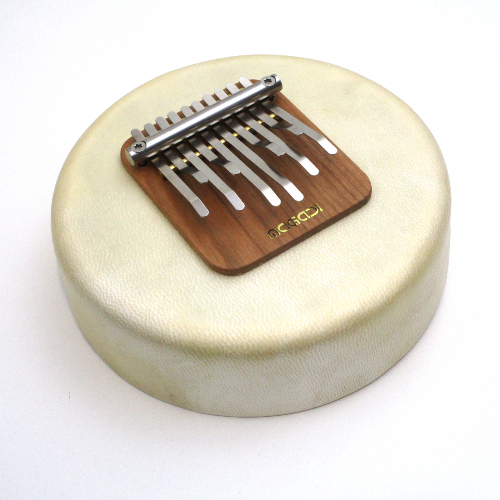 I LOVE the Sansula Download and MP3 content. What a treat! Thank you for all your love and effort and attention to sinking into the possibilities of the Sansula. I appreciate this so much and have been looking forward to your "book." This is much more than expected!

Katie, 2020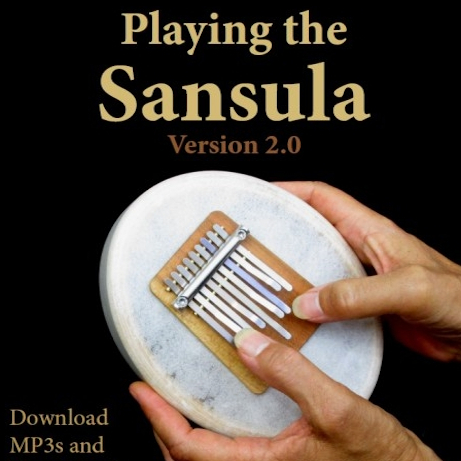 I'm getting a lot out of the Kalimba Fundamentals book you sent me. It´s as if I had started to learn the kalimba's language by ear, and now I'm going to school and getting the grammar, and take it from a different angle.

Felix, 2018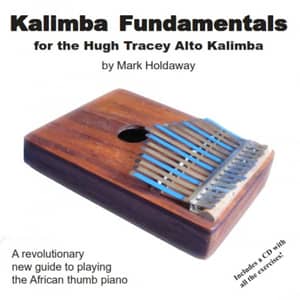 OMG! I cannot believe how expressive the Moon-10 Kalimba is. It feels like butter in my hands as I play. And with only 10 notes... it is actually EASY!

And I just love your new download for the Golden Moon tuning. Thank you Thank you Thank you!

Susan, 2020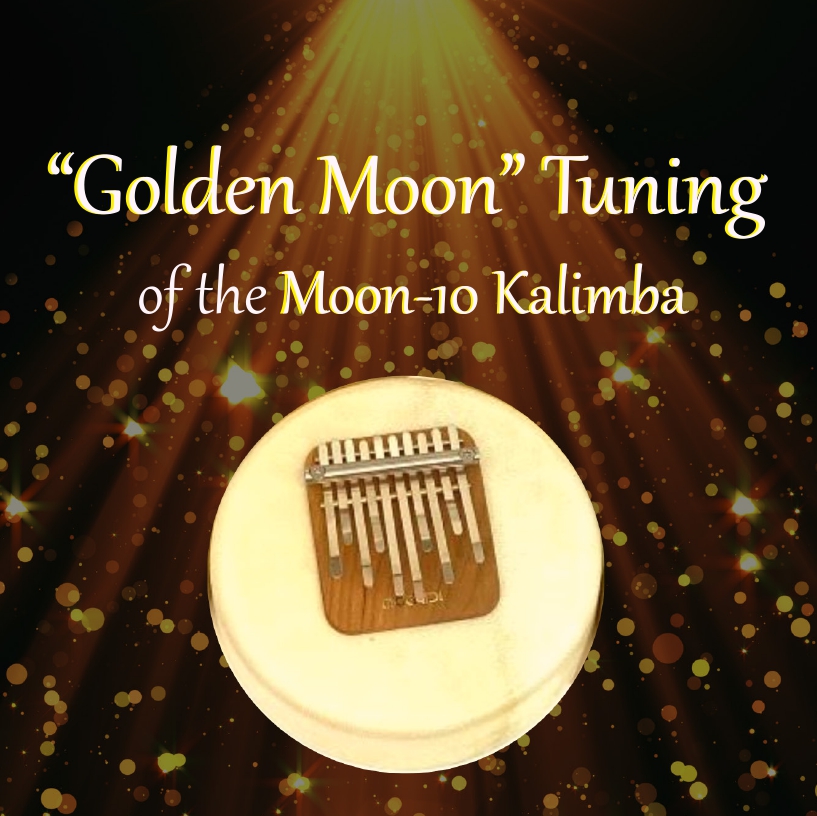 Congratulations on your kalimba site! Hey, I just downloaded the Freygish ebook, and wanted to thank you for such clear information and all the info on the page also. A great resource for the Freygish karimba!

Bertan, 2020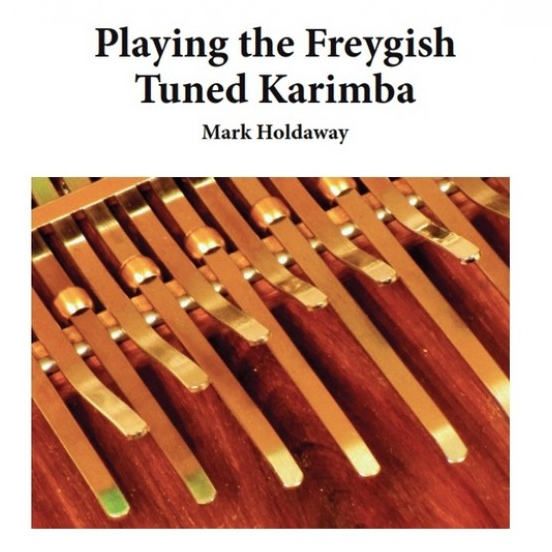 Thank you for the Treble Hugh Tracey Kalimba. It is beautiful and sounds great! Every note, even the highest, rings beautifully clear. With the Hugh Tracey kalimbas, one seems to establish a kind of intimate connection.

Fortunato, 2020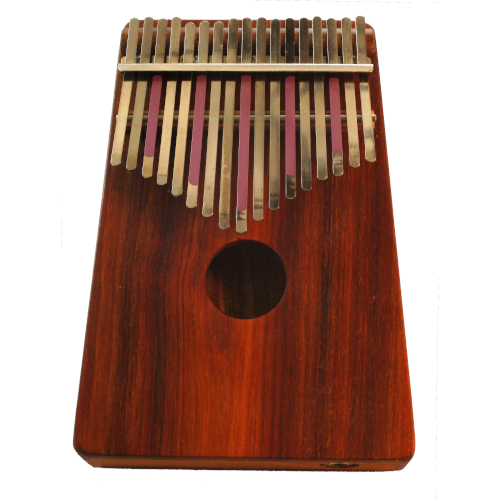 Kalimba Magic is my business. I am in it for the fun and the joy of creating beautiful music on beautiful instruments. And I am in it for the wonder of seeing people get turned on to the magic of the kalimba.
For fun, I figure out little arrangements and songs such as this one. And then I'll have to write down the tablature to show other people how to do it. It's what I do to spread Kalimba Magic around the world.
       – Mark Holdaway // Kalimba Magic
There is nowhere else on earth that shares this kind of detailed, insightful kalimba information. If you are into the kalimba, this is one of the places on the web you should be coming back to again and again.
I really want to play kalimba! I previously purchased a 17 key kalimba and ended up giving it away because I was overwhelmed. I wanted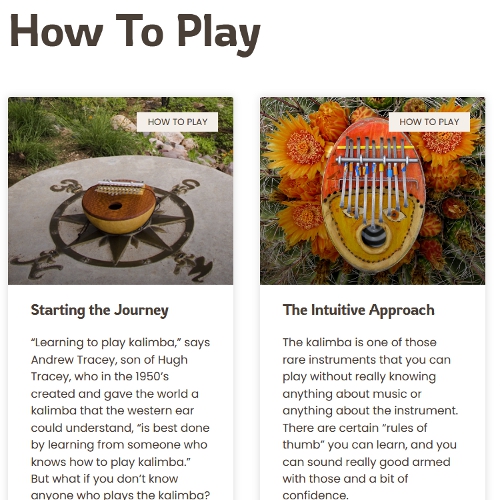 Blog
At Kalimba Magic, we give you the tools to succeed on your kalimba journey. The kalimba has great depth and breadth, and you can gain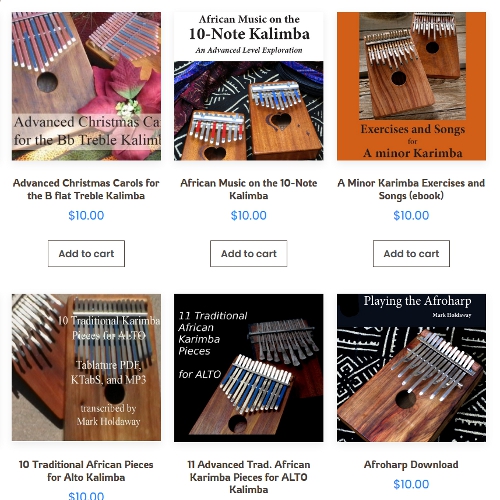 Blog
Our new system works much better than our old system. In my mind, our instructional downloads are the best thing we have going at Kalimba
"I totally fell in love with Kalimba and can't get enough of it. I only wish my learning progress was faster. I've been spending a lot of time practicing but I work full time and need sleep and food as well 🙂 "