"Hey I am looking for tips to play meditation music on the 9-Note HOKEMA Sansula. Any links available?"
   – John Burns, from downunder
My 2007 Sansula "Space Playing" Video
After many requests, I have finally notated the tablature for this old Sansula Video of mine. The download is FREE. This music is for the standard A minor tuning.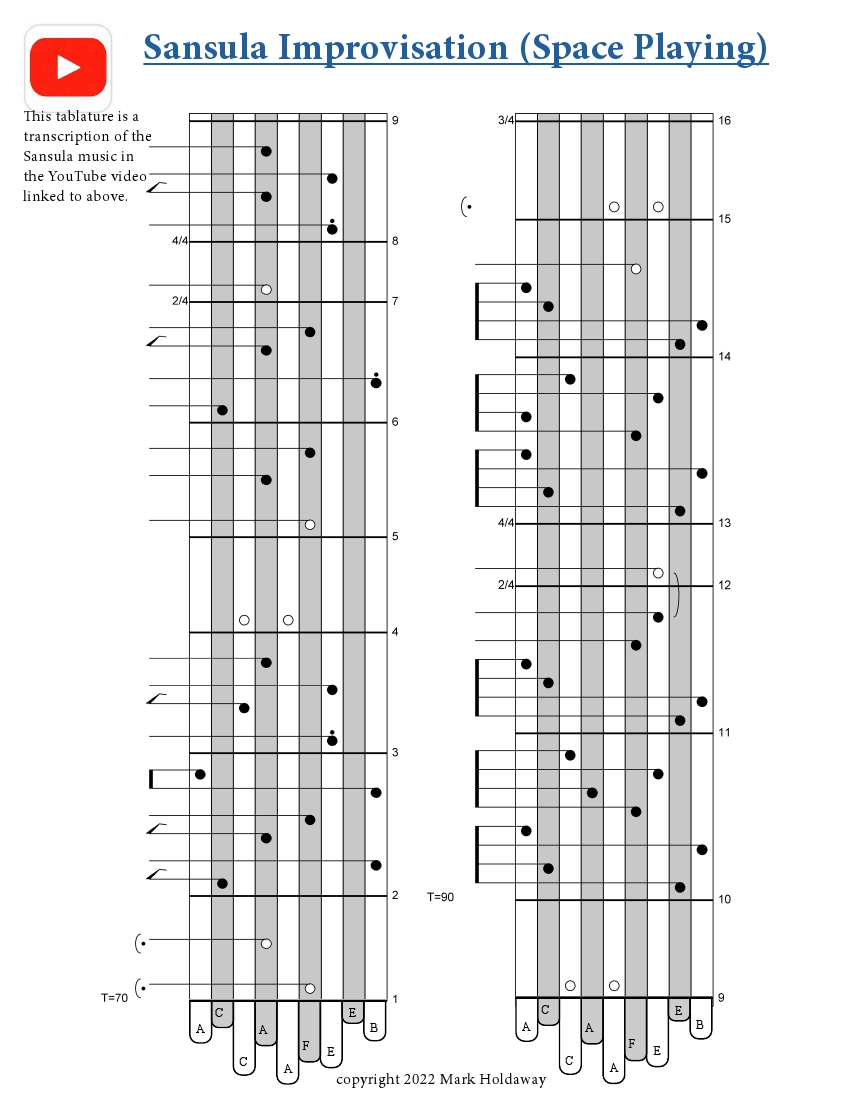 Download the entire three page PDF for free.
Sansula Renaissance Product Page.
Sansula Deluxe (Skin) Product Page.
Blank Tablature for Sansula and other Kalimbas.
And remember: if you want to get part of the Sansula experience, but don't want to purchase a sansula… you could get an 8-Note (or 10-Note) kalimba and tune it to the Sansula's tuning. Check out this instructional download on playing the "Sansula-tuned 8-Note Kalimba."