This is the original 52 Exercises & Songs collection for the Hugh Tracey HotShot-11 (aka "Hugh Tracey Celeste Diatonic Jr.")… but formatted and done up as a very nice eBook that leads you through playing the HotShot-11 in all of its glory.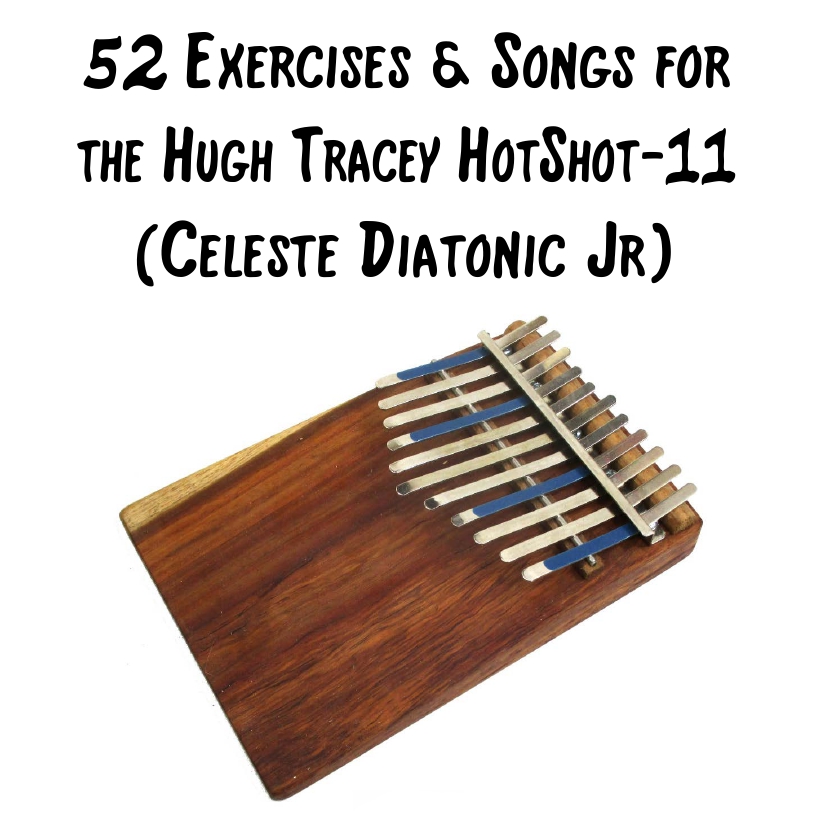 Most kalimbas start on "Do" (as in "Doe, a Deer")… the key note of the kalimba. The HotShot-11 is rooted in G… but the low note is D, the 5th, or "So" (as in "Do Re Mi Fa So"). This will slow you down a great deal if you don't understand it… but if you do understand it, the low 5 in the bass makes this kalimba more powerful.
This is essentially an 8-note kalimba… three extra notes that go lower. Why? Because those extra low notes help a great deal in the way of covering melodies (Think: "Amazing Grace", which starts on the low 5). The low 5 also helps you with chords and accompaniment.
Understanding the HotShot-11 Tuning:
---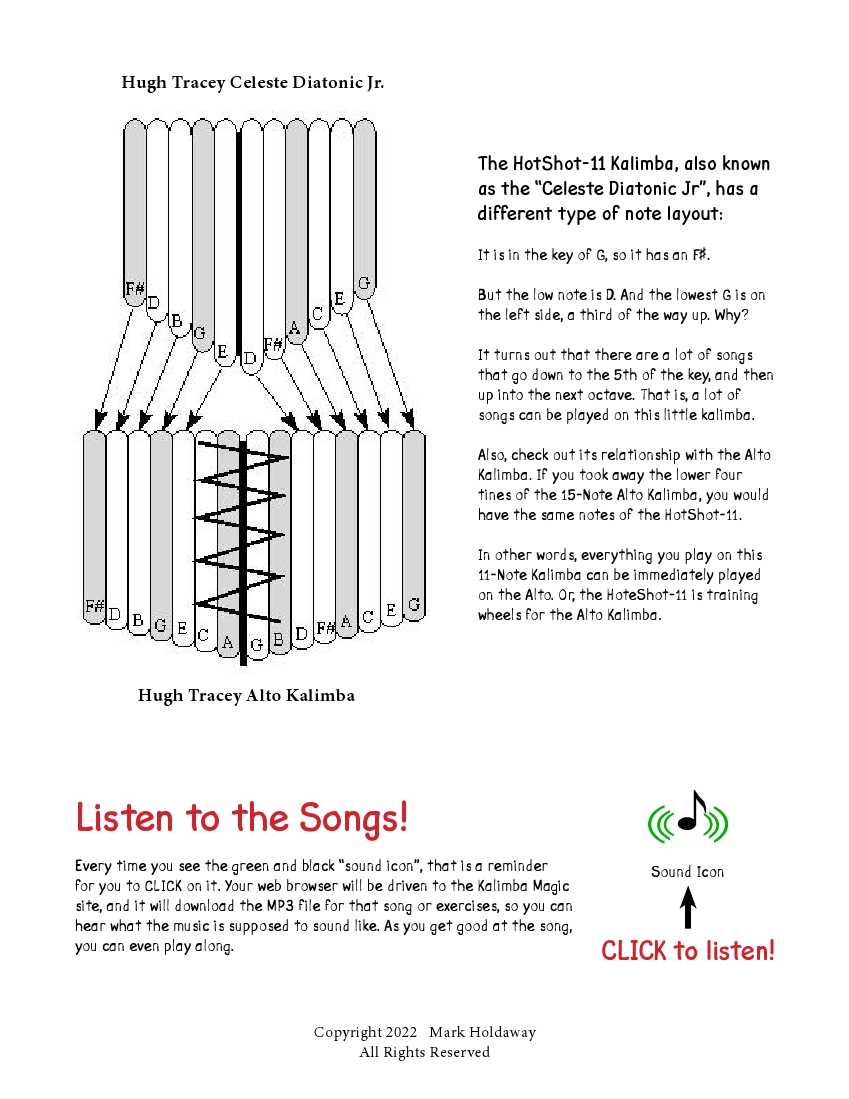 ---
But this is also a stepping stone to the larger, more complicated Alto Kalimba! That is, everything you can play on the HotShot-11, you can also play on the Alto Kalimba without blinking an eye!
Contents of the HotShot eBook:
exercises to help you play music on one side… and the other.
tricks to get you to integrate both thumbs together.
complex and interesting patterns you can make from simple but integrated thumb stroke patterns.
the main scales available on this kalimba.
chords: basic triads, inverted triads, and 7th chords.
a great many songs, in melody only form, then with chords and melody, then with more complex accompaniment:
Mary Had a Little Lamb
She'll Be Comin' Round the Mountain
Are You Sleeping, Brother John?
My Country, 'Tis of Thee
Simple Gifts
Bach's Jesu, Joy of Man's Desiring
Beethoven's Ode to Joy
Beautiful Dreamer
Bach's Minuet in G
This Land Was Made For You and Me
Plus several original tunes designed just for this kalimba!
Are You Sleeping Brother John? – with counterpoint and harmony!

Pixie Song

Example Pages From the Book:
---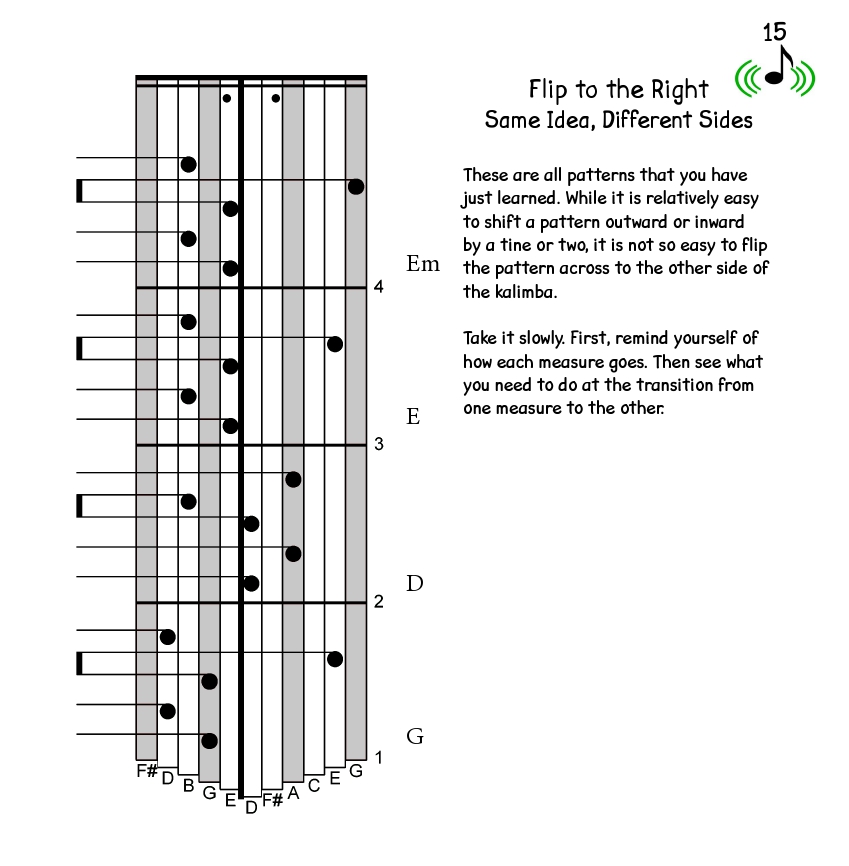 ---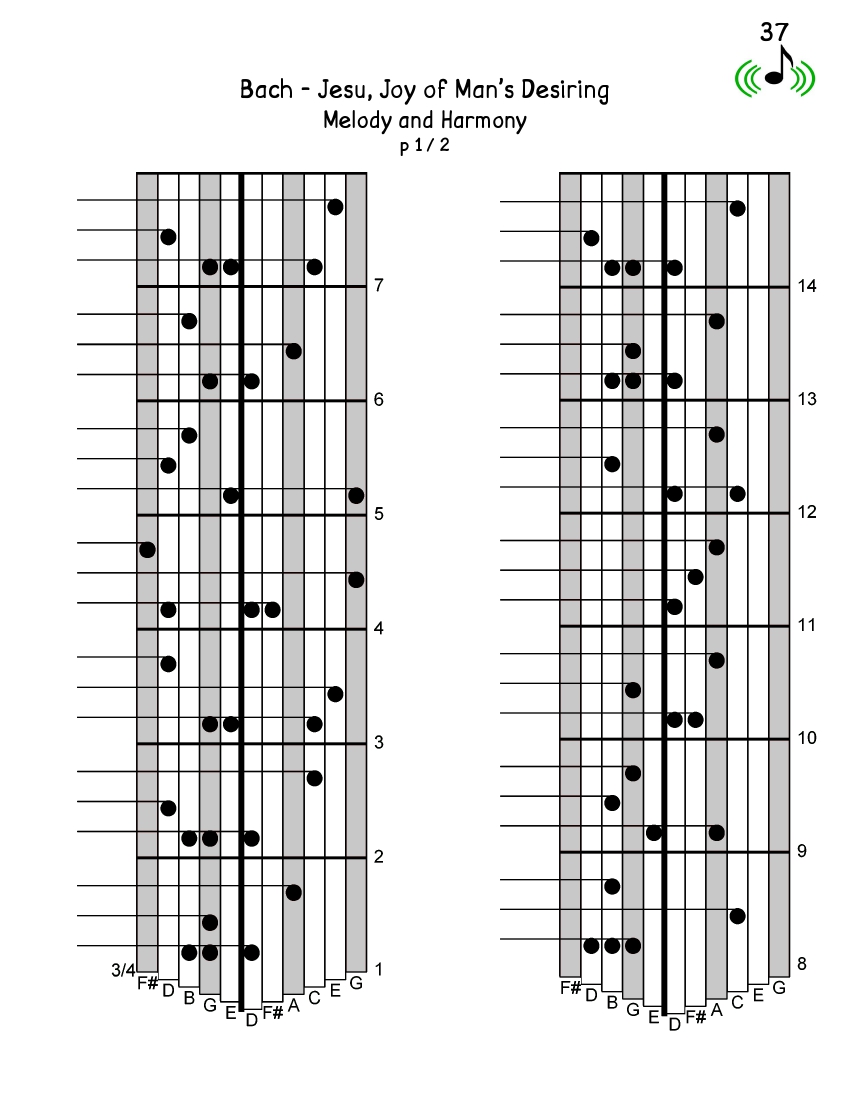 ---