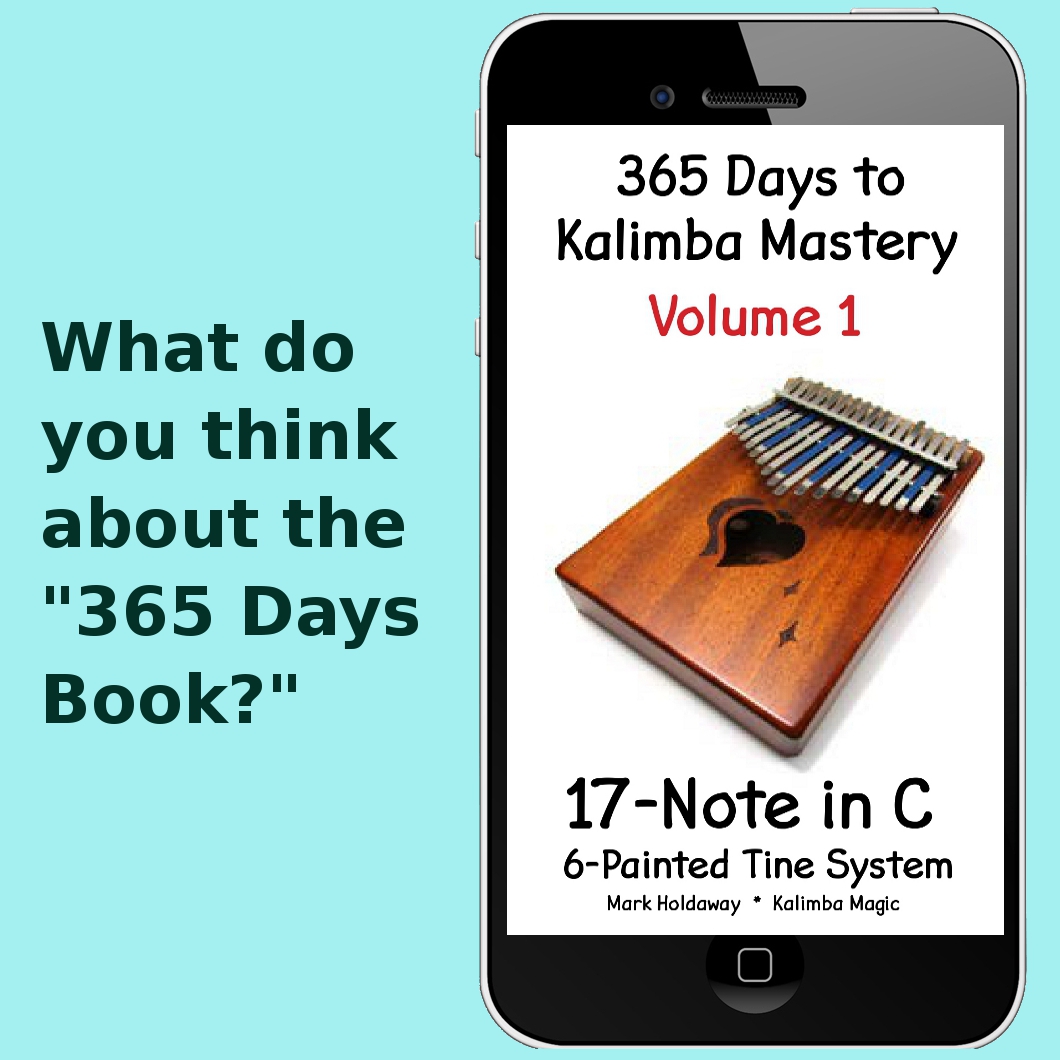 The "365 Days to Kalimba Mastery" is formatted to display tablature for about four measures of looped music on your phone. With these bite-sized lessons, you don't get lost on a big page full of tablature. You can focus in on learning a small bit of music that you can hold in your memory. The PDF eBook includes live links to the sound files, so you can hear how it is supposed to go and play along. The lessons build on each other, to help get you to play some amazing kalimba music!
Hear what customers are saying about this innovative new way to learn 17-Note Kalimba
"I love the Bitesize program. I'm waiting for Volume II. Have a great day."   – Stephen
"I am loving the 365 Days approach! Thank You so much. I have 3 of your kalimbas (17 note in C, Lotus and Freygish), love them all. It would be great to have 365 days for all of them, one day;) Thanks for Your amazing work. Warm regards from Poland!"    – Aga
"I love how you show me how to add harmonies and chords and all that stuff to the basic melodies!  I feel you have given me everything I need to reach the next level of my kalimba playing.  THANK YOU, man, great job!"   –  Philip
What do you have to say?
If you are going through the "365 Days" book, send me your comments here. I am especially interested in knowing what you want more of in Volume II.
Volume II in October
For a limited time, you can pre-order the "365 Days to Kalimba Mastery, Volume II" ebook for half price.  You will get your ebook in October 2022.