Learn the Song Vanavogwara on Karimba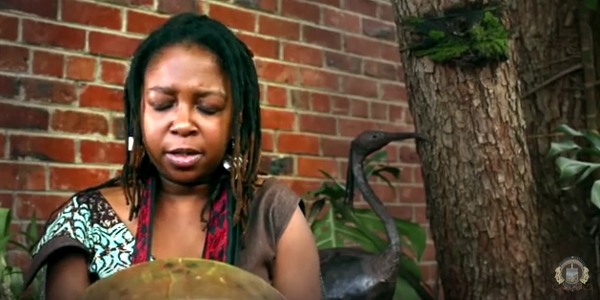 In 2013, a legendary figure in African music was suddenly taken from us. Chiwoniso Maraire was a shining light, a great singer and a great player of the mbira nyunga nyunga, also known as the African tuned karimba.
Her instrument of choice is of interest to us for two reasons. Andrew Tracey hypothesizes that this is the original mbira first made in southern Africa some 1300 years ago. But Chiwoniso had a more personal connection to this instrument – the mbira nyunga nyunga was the instrument played, and made famous in America, by her father, Dumisani Maraire – or Dumi as his friends knew him.
Dumi learned music from family members early in his life, and he studied under Yega Tapera, a karimba teacher who was first "discovered" by Andrew Tracey in the slums of Bulawayo, Rhodesia in 1960. Tapera was set up by Tracey to teach at the newly formed Kwanongoma College of African Music. After Dumi mastered marimba and karimba (which he called the mbira nyunga nyunga – a name he probably invented) he started coming to Seattle, Washington in 1968. He taught at the University of Washington, and eventually got a PhD in ethnomusicology there. He also taught music at Evergreen College in Washington State for some years . Dumi brought "Kwanongoma-style" karimba music and marimba music to the USA, and is also credited with starting the African "marimba band movement" on the west coast. His life was tragically cut short by a stroke in 1999, when he was only 55 years old.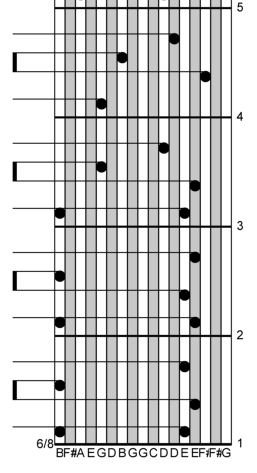 Click for tab for Vanavogwara.
As a child, Chiwoniso learned music from Dumi and traveled with her father back and forth many times between Washington State and Zimbabwe. She herself quickly grew into a charismatic musical figure. Of the mbira nyunga nyunga (ie, karimba), she said "[it] is like a large xylophone. It is everywhere in Africa under different names: sanza, kalimba, etc. For us in Zimbabwe it is the name for many string instruments. There are many kinds of mbiras. The one that I play is called the nyunga nyunga, which means sparkle-sparkle."
Chiwoniso's life too was shockingly cut short in 2013, by pneumonia in Harare, Zimbabwe. She was only 35 years of age. She had just played in a concert with Stella Chiwesha, a wonderful player of the mbira dzavadzimu. Those who were lucky enough to see these two amazing women perform together will never forget those precious moments.
To honor Chiwoniso and the memory of her music, I have learned the song Vanavogwara, which, she stated, is a traditional song from about 200 years ago. This is the song in the video above, and I have written it out on tablature for you to learn too. If you click on the link to the right of the tablature image, this will open the full PDF image for the Vanavogwara tablature.
All the world's karimba players can remember Chiwoniso as one of our musical ancestors, one that has come and gone before us, one who might watch over us as we play, one whom we might honor with our dedication to beauty and music and love and life.