These bags are hand made by Louise Sloman-Fuller of Grahamstown, South Africa. For many years, she worked for African Musical Instruments, the makers of the Hugh Tracey Kalimbas. Now, she supports herself with her hand crafts. And these hand crafts are particularly useful for kalimba players.
You can order the specific one you want, and we'll remove it's number from the product photo.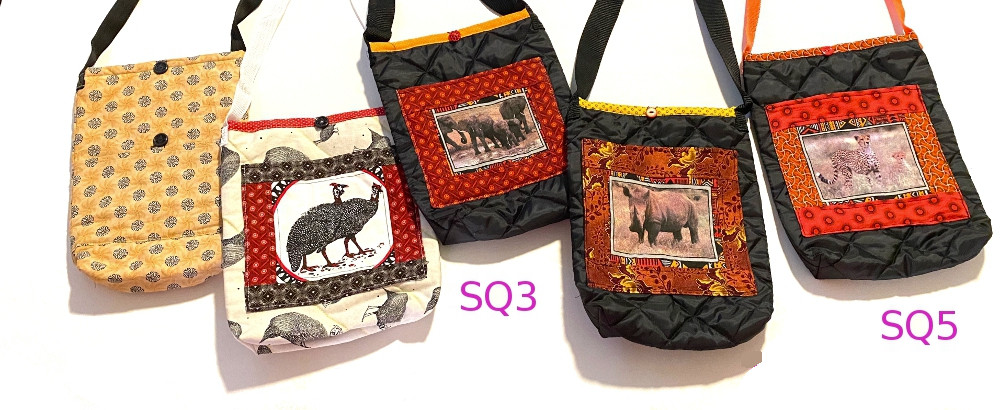 Oh, there are only two of these left, and they both look pretty cool to me.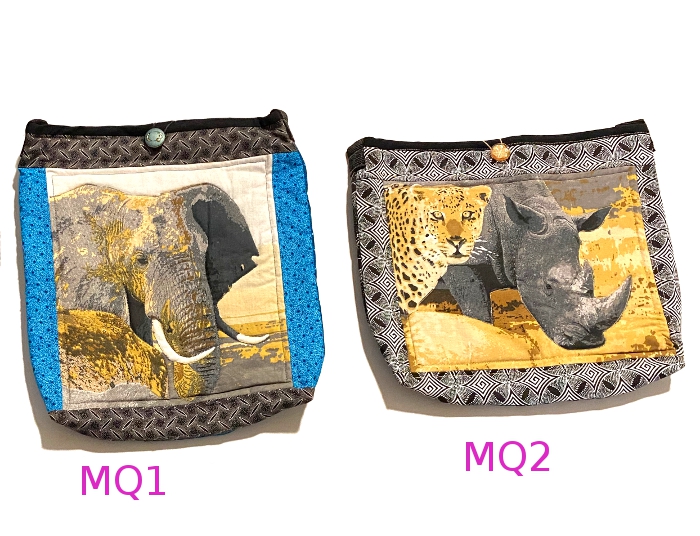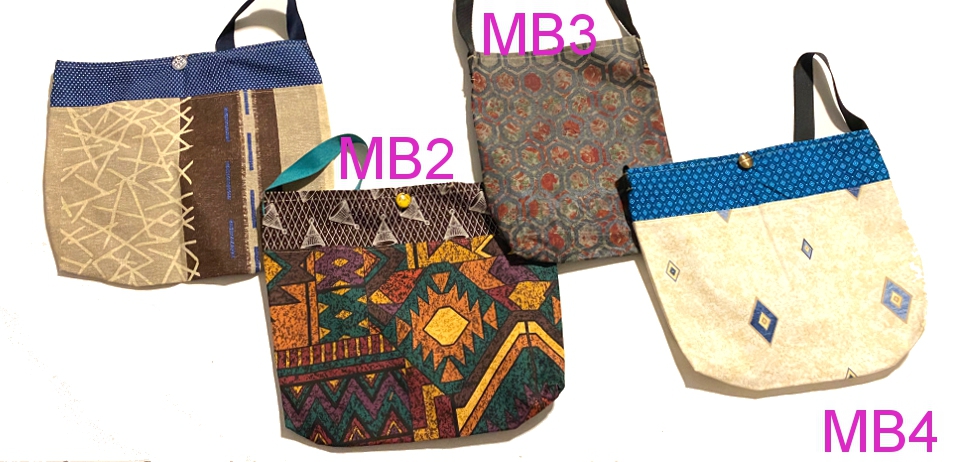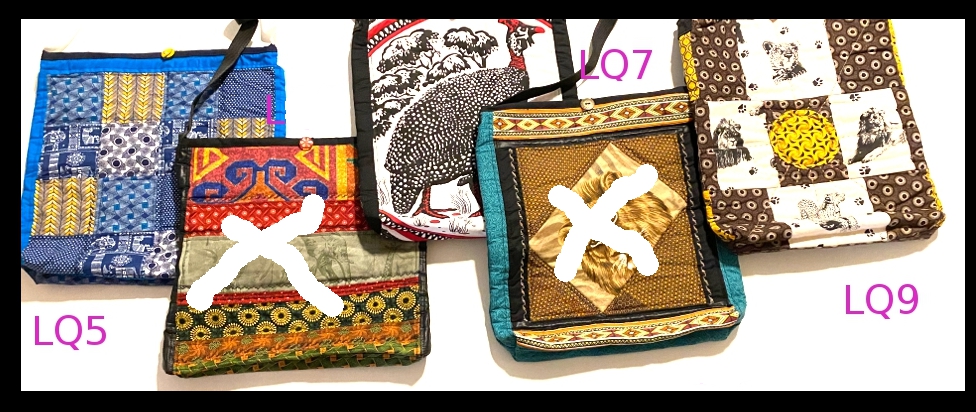 Learn More About Louise Sloman-Fuller