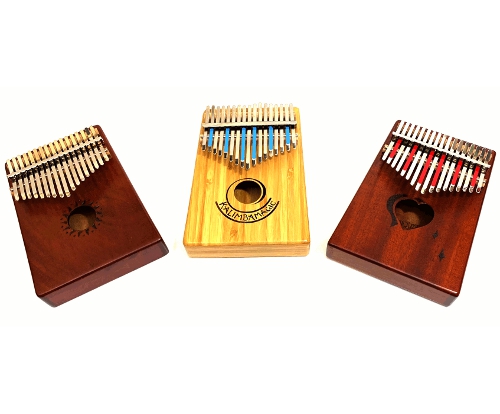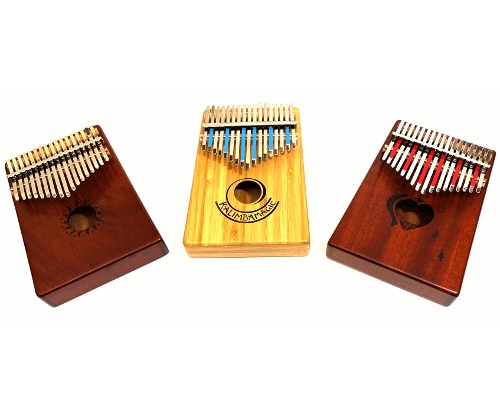 The most popular kalimba in the world right now is the 17-Note Kalimba in C, made by several brands in China. We don't have the full "How to Play" page for this kalimba, but I can point you to our extensive collection of books and downloads.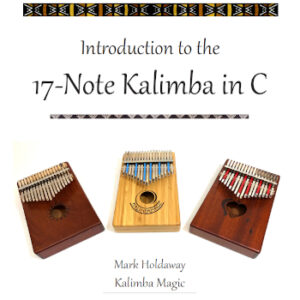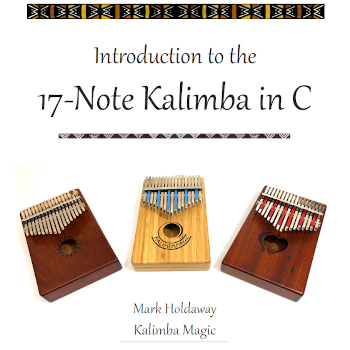 We currently have three hard copy books and eight digital downloads for the 17-Note in C. In addition, all of the materials for the Heart-10  10-Note Kalimba will also work for the inner 10 notes of the 17-Note kalimbas – useful, for example, if you are overwhelmed by the full 17 notes. And finally, all of the resources for the Alto kalimba will also work for the 17-Notes.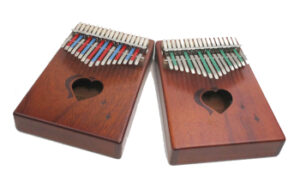 The Heart-17 Kalimbas, made by Height Musical in China, are attractive and good instruments – perfect for a beginner.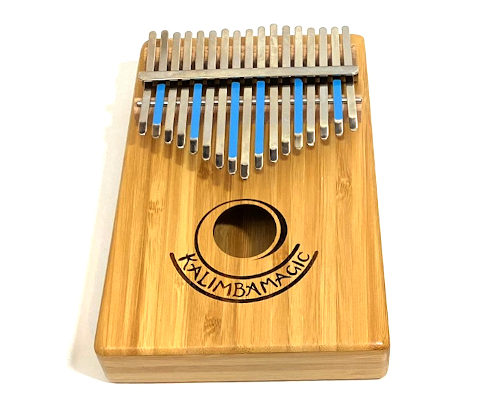 The Bamboo-17 Kalimbas, also made by Height Musical in China, is more economical and still has crisp, clear high notes.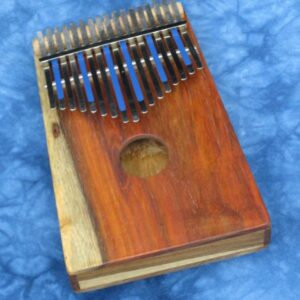 The Hugh Tracey Kalimbas are a better, but more expensive option. For historical reasons, the Hugh Tracey 17-Note Treble kalimbas are not tuned to C… but if you select the Bb Treble and select "C Tuning" it is the exact same tuning as the other kalimbas and kalimba books on this page.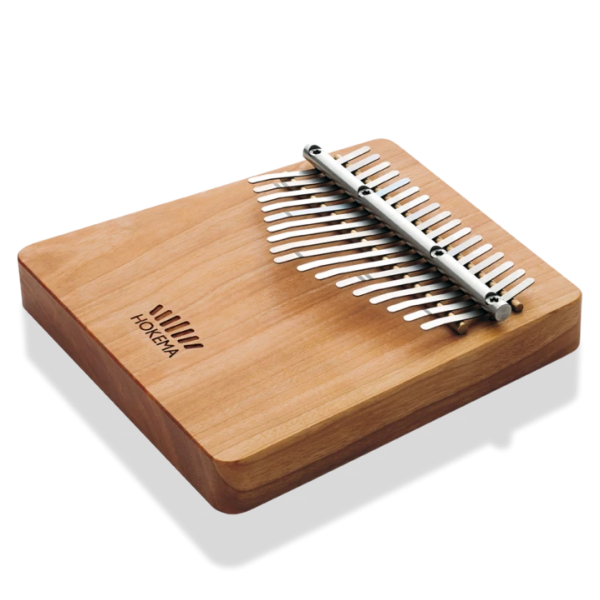 A new concept in the 17-Note Kalimba in C comes to us from Hokema. The superior tine mounting hardware grasps the tines better, making this instrument harder to go out of tune. The body is more massive, for better sustain. The solid body gives a flatter "EQ curve" (boxes have a mid-range resonance peak) – making this one sound more like a music box or a celeste. High quality tines made in Germany… and the tine spacing makes it easier to play the correct note. So, if you want a better playing, better sounding kalimba, the Hokema B17 may be your next stop.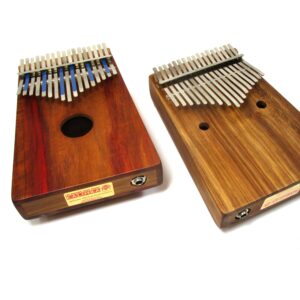 On the front side? You have the 17-Note Kalimba in C, able to read the tablature in any of these books or downloads. And on the back side, you have the notes in the key of B, half a step down from C. You play those back side "flats" with your fingers, and the front side "white notes" with your thumbs. It sounds challenging, but it is a good way to acheive key flexibility and chromaticism on your kalimba. And if you get frustrated with the complications of the chromatic notes? Just stick to the front side for a while.
If you have any questions, feel free to contact us via the email form, or speak directly to Mark Holdaway at 520-488-7641.Contact Us