Sharing some of the sweet statements we got from folks in 2016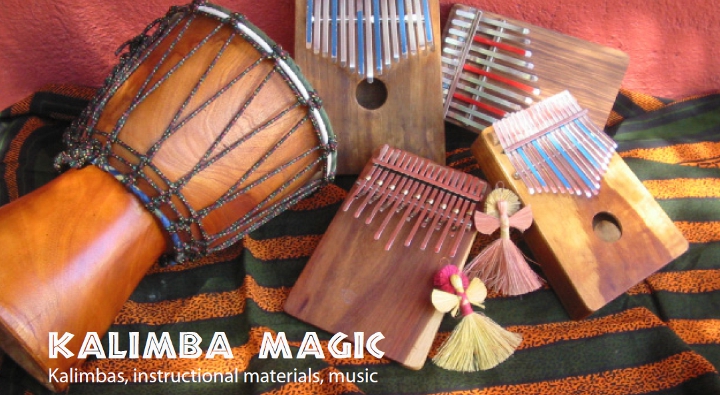 I don't know exactly why I am doing this.  There may be an element of ego in reprinting my customer's (happy) comments to me.  But there is another motive here: each of these statements has love and warmth and light in it, and it just seemed a shame to keep them all locked up.   Each of these people, in some way or other, has seen me at or near my best.  These comments help tell a part of the story that normally is never shared, and I feel it would be interesting for you to see them.
So, for what it's worth, there are some nice quotes – such as (ahem)"You are truly a purveyor of magic and joy!"   Oh, I do love being the wizard.
And, among the comments sent to Kalimba Magic, I also get some unhappy messages. It is good to hear about how I can improve what I do, and I appreciate feedback that helps me take better care of my customers.
I just love the student karimba, and the soft tines are wonderful. Easy on the fingers which is good for the elderly, as well. Thank you very much for selling me the one on the board – I really appreciate it and the beautiful music arranged for the kalimba core.
Blessings,
Holly, 2017
---
Kalimbas, to me, are magical, enchanting and a lovely way to express oneself.  But you already know that 🙂
Kathy, 2017
---
The Kalimba is already arrived and she's a real beautyfull instrument. Thank you very much! The books also working really good and there have wonderfull peaces of music inside.
I worked the last weeks with the sansula and now is time for the next Level 🙂 Inspired by your books, I have written my first song for the sansula…. Now I have a lot of songs from you, so I send you one Peace, my first peace of music from me, something like a caribbean style for sansula.
Maybe it inspires you a little bit, like your books me.
Thank you very much,  
Peter 2017
---
What a blessing to feel the gift of creativity coursing through my veins. And to have your support to develop my creativity in the simple way that I can.
I am in gratitude. 
Oman, 2017
---
Hi Mark! I lovvvvvvve my kalimba! Thank you for the Earth Wind and Fire tuning! Perfect! Will order more!
Gentle, 2017
---
The B11 is like my dream kalimba! I LOVE it! The extra notes are just what I wanted, the tone is beautiful and it's easy to hold and play with my small hands. The B11 is far and away my favorite kalimba, ever.
Thank you very much for writing the wonderful Hokema B11 book – it's got some fun pieces in it. I was wondering if you were planning on writing additional music for the B11 in other keys, like A or E. I hope so!
Holly, 2017
---
Hello! I just wanted to update you and let you know that my kalimba arrived safely on Monday. I'm delighted at how relatively easy it is to pick up – it hasn't been a week, but I'm already able to play a couple of songs!
I also play the piano, guitar, electric bass, and ocarina, but it's lovely to play something as portable and quiet as a kalimba because I can play it whenever I like. It's quickly turning into a habit, to pick up my kalimba and play it a little before going to bed.
Thank you again for the work that you do, and for making this lovely instrument accessible to me and to people around the world.
Asuka, 2017
---
Thanks Mark for following up on my questions.
I needed some time to decide if I will go back to the piano, or start with the Kalimba. The Kalimba is easy to hold, transport and store, sounds very sweet, and can do chords, melodies and harmonies. Like what else would a person want in life… 🙂 I will order a Kalimba and books when I'm ready to start learning. And I agree with you, it will be the Bb Treble Kalimba. You know I very likely would not be looking to play a Kalimba, except for all the work you have done to create music, instructions and videos.
You are definitely the best salesperson and spokesman for the Kalimba.
Mary Ann, 2016
---
I just got my Bb Kalimba and books. I am very pleased. I love the sweet sound of the Kalimba. I look forward to many enjoyable years of playing music on the Kalimba.
Mary Ann, 2017
---
Merry Christmas to you and your family. It's so nice to see you're still promoting the kalimba and pursuing your passion; your calling. The HT kalimba that you sent me several Christmases ago remains one of my prized musical possessions and has brought me much inner joy and light. Everytime I pick up my kalimba, I think of you and the soulful phone conversation we had about music and life so many years ago.
Kindest Regards & Blessings, 
Steve, 2016
---
Hi Mark, Thank you for this wonderful website. I bought The Hugh Tracey 8-Note Kalimba and your book that you wrote for this Kalimba. It is a fantastic book and the CD really helps.
Ash, 2016
---
Thanks for all that you do in keeping us inspired to play kalimbas, Mark! They have brought much light and joy to my life since I came across KalimbaMagic a few years back.
Sam, 2016
---
I have never played a musical instrument in my life before and needed something I can carry with me since I travel all year long in airports. So far I am very happy with this new adventure.
Patrick, 2016
---
As always, many thanks to you for providing such a broad selection of quality instruments, as well as the instructional materials to go with them. Playing the various tunings and working through several of your books has definitely expanded my musicianship. My approach to improvisation, for instance, has developed in some new and personally rewarding ways.
Kyle, 2016
---
Hi! My kalimba arrived today and it sounds beautiful magical better than I even expected!
Mary, 2016
---
Kalimba! I figure it's a good ride for everyone!
Jasan, 2016
---
Thank you. The book is great and my daughter is in a hurry to take it from me. Now I know where the sansula I made disappeared to. A great big THANK YOU for the beads. Now I can make another Sansula for myself.
I have made, and given away, about 18 kalimbas so far. I think I'm going to have to charge for material my pension can't keep up. Your tine material is, by far, the best. I have tried several of the make-shift spring steel materials and prefer yours.
Thank you for your great site and help.  May your success exceed your expectations. 
James, 2016
---
I like the way the karimba tines dance to the African rhythms so much that i enjoy it more than playing the ordinary kalimba.
Ohad, 2016
---
Thank you for my new Hang 9 kalimba that arrived safely a day ago. I am loving her! I appreciate your adjusting the tuning to a modified Ysha Savita!!! This is just what I was feeling and hoping for.
I am not a musician and have only been playing around with kalimba for two years since a friend left one behind. I was fortunate enough to acquire a handpan which took me to heaven and back but unfortunately due to some permanent bodily changes from major surgery due to a spinal aneurism I was unable to comfortably play the pan. A lot of tears because I was searching for some sounds my kalimbas could not produce that the handpan could.
This Hang 9 is taking me to some of the places where I want to go and is a satisfying substitute. I can't express in words how grateful I am.
Meanwhile recently a stranger came into my garden with a friend, he'd just returned from Thailand, Nepal and India where he purchased a camel for a man who'd taught him how to make the very violin he had traveled to India to learn to play. A long and beautiful story… Anyway I gifted my handpan to this young traveler who was is now on his way to Peru with the pan!
His friend called me hours after they left to tell me the gift meant more than I knew as this young man, besides saving for his travels, was saving for a handpan unbeknownst to me. The wait lists as you may know are long.
Not sure why I am rambling to you about this other than the handpan I hungered for found a happy home with someone who will play the music it was meant play. And that my heartache at not being able to physically release the music I could feel inside has been soothed by the sounds of this simple little, utterly beautiful Hang 9.
Thank you, thank you,  
Robin, 2016
---
Mark – well received and playing away. Great book: exactly what I was hoping after a year of self-taught wandering on this magical instrument!
Thank you,
Daniele, 2016
---
I picked my favorite songs and started working on them first. I can play about a half dozen of the songs in the book and I'm having fun improvising now that I understand the landscape of the Karimba a bit. The song I play the most right now is "Double Shumba Panzira." I recently finished learning all the variations on the theme. My favorite variations are the two on page 18. I love the rhythm pattern in the first one on that page and the high notes in the second one on the page. I am amazed at how satisfying such a simple instrument is to play.
I think I ordered a book on playing the Sansula that you should send with my new Kalimba.  I like your notation system. It's pretty easy to understand, especially since I'm already a pianist.
I'm looking forward to the new kalimba!
Vickie, 2016
---
I have spent the first 5 years of my retirement learning to play guitar and about music in general. I can see where the next 5 years are heading – loving the kalimba!
Thanks for all, 
Debra, 2016
---
On the song Mahororo: Yes, I know. I will try both, the new version and your performance/interpretation of the new version. Having heard both, I already know that I like the latter more. However, transposing the original down is already an improvement over the original.
I will try to learn your performance as best I can by watching the video.
Great stuff! Also, I did not thank you yet for the wonderful pick of the amplified African. The wood is beautiful and the sound is fantastic. I did notice that the wood is perfectly quarter sawn! I rest my case!
I continue to be amazed at how much you contribute to your customers with all the various features of your website. Yours is the best and most responsive business to your customer base that I have seen on the Internet. You work hard, but you have fun, too, I am sure. Keep it coming! We appreciate it.
Take care and thank you! 
Bela, 2016
---
Thanx so much, I am having such fun with the SaReGaMa Lotus and your instructional lessons. Thank you for this wonderful Kalimba journey.
Duane, 2016
---
Hi Mark, I just received the instructional books that I ordered last week, and wanted to let you know that I think they will be a tremendous help in developing my kalimba playing ability. I think most people want to get right into playing songs, but the development of technique and the agility and muscle control is so much more important in the beginning. This is the foundation that will later contribute to mastery of an instrument. I learned this as a child when I learned to play accordion. I spent hours of practice mastering the fingering of the keyboard and bass and building speed with the use of a metronome. After one year, I won the student of the year award at the school, and was told I was playing at a 5-year level. After one year, I was playing Flight of the Bumblebee. I did, of course, have a wonderful instructor. I have started with the Alto Kalimba Primer, and I see in this book that you teach much in the same manner as the accordion teacher of my youth – starting from the basics and developing technique and coordination. I have to say, I am impressed! I hope that others realize how important the hours of practicing technique and speed is to the eventual mastery of any instrument. I sincerely applaud your dedication in helping people to learn this wonderful instrument.
Judy, 2016
---
Dear Mark, Having downloaded your book I must take off my hat for you. This must have been a lot of work but you made a beautiful monument for African Karimba music! Thank you for this. (I played mbira dza vadzimu for many years, so this music is not unknown to me. In friendship,
Max, 2016
---
I received my 2B/9 Kalimba several days ago and it is truly a magical little instrument… I LOVE it! I love the A/C tuning too…great choice. I am drawn to picking it up frequently and picking out random tunes. I don't really now what I'm doing, but it always sounds great!
At some point I'll probably get the resonator frame, but for now it's fun to attach it to various things. Is there anything particular I should do to care for the wood (or on my alto Kalimba for that matter)?
You are truly a purveyor of magic and joy!
Thanks so much,  
Marcy, 2016
---
Afternoon Mark, trust all is well. Thank you sooo much for this Catania 6 note Kalimba. Awesome sound. Beautiful wood. It is easy on the fingers. And the reverb is hauntingly sweet. I thank Kalimba Magic for your wonderful products, great service, and care.
Do have a peace-filled day and continue to make the world a better place through musical instruments of peace.
Always,
Della, 2016
---