We are creating a set of Tips to help you find your way on the kalimba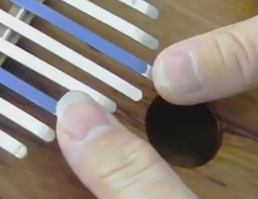 We have been making some very valuable tips available, that can help your playing and give you a much richer kalimba experience. If you have any issues at all with your kalimba – if it has a buzz or it is out of tune, or you are having a hard time learning how to play it – continue reading, and the landing page will link you to the new Tips Series at Kalimba Magic.
In each tip, we will show you exactly what we are talking about, with tablature, photographs, sound recordings or video included. Many of the tips will also link you to other helpful pages on the Kalimba Magic website that have even more information about the topic at hand.
Want to get weekly notifications of the latest blog posts and Tips? Sign up for them at the bottom of this page and make sure to check the box for weekly emails.
At any time, you can go to New Kalimba Magic Tips to see what's new.
Links to the 13 tips can be found below: