For each of 10 popular kalimba setups, this book includes: pages of blank chord charts, pages of blank tablature, and several useful alternative tunings. A great notebook to capture and save your kalimba compositions.
If you get the eBook, you can print out as many pages of each as you want. If you get the blank tabs hardcopy book… we will send you both the hardcopy book and the ebook so you will never run out!
Here is the back cover of the Kalimba Magic Bank Tablature book – showing you which kalimbas we cover in the book.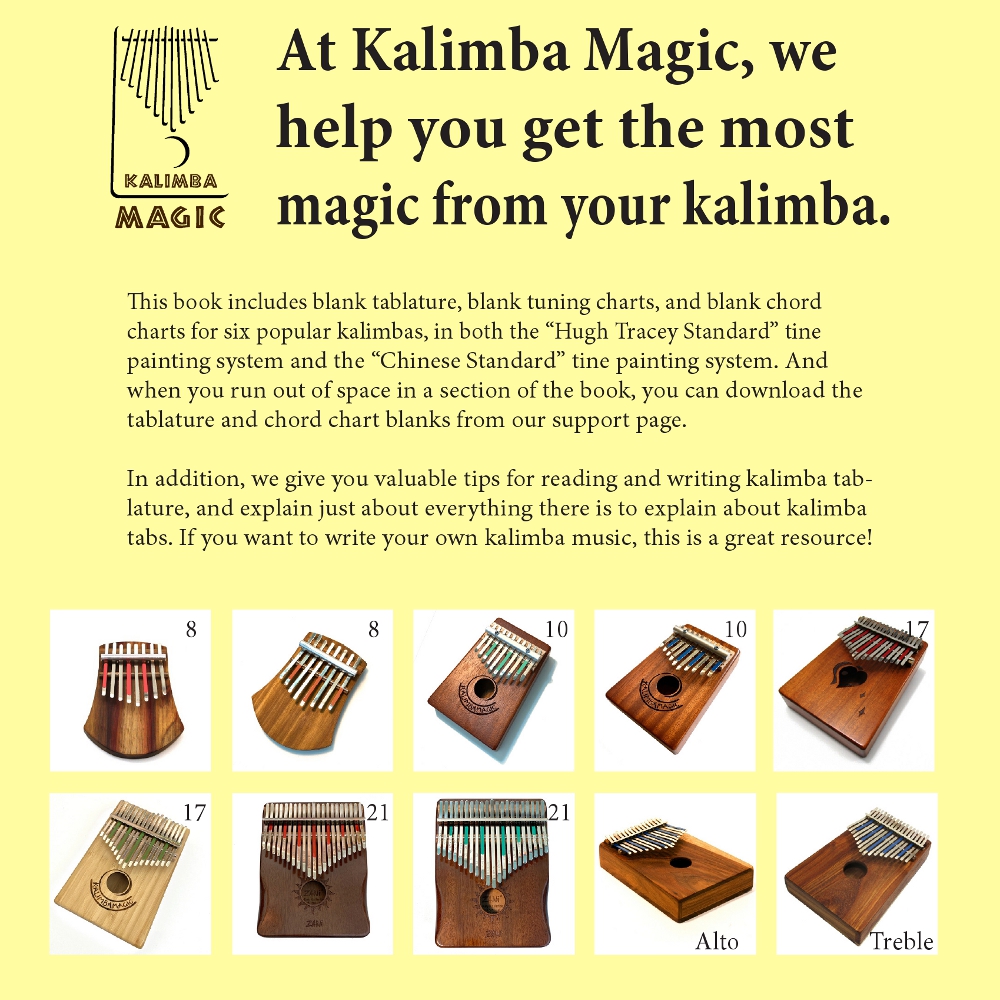 The first 16 pages of the book cover some of the ideas you will need to understand to read or write tablature. Then, for each kalimba, we launch into a bunch of alternative tunings (as in the 8-Note Kalimba with the Hugh Tracey Painting System, shown below). And we have about 20 pages of blank tablature for each kalimba. (The most popular kalimbas – the 17-Note in both 6-painted system and 5-painted system – each have 30 pages of blank tabs).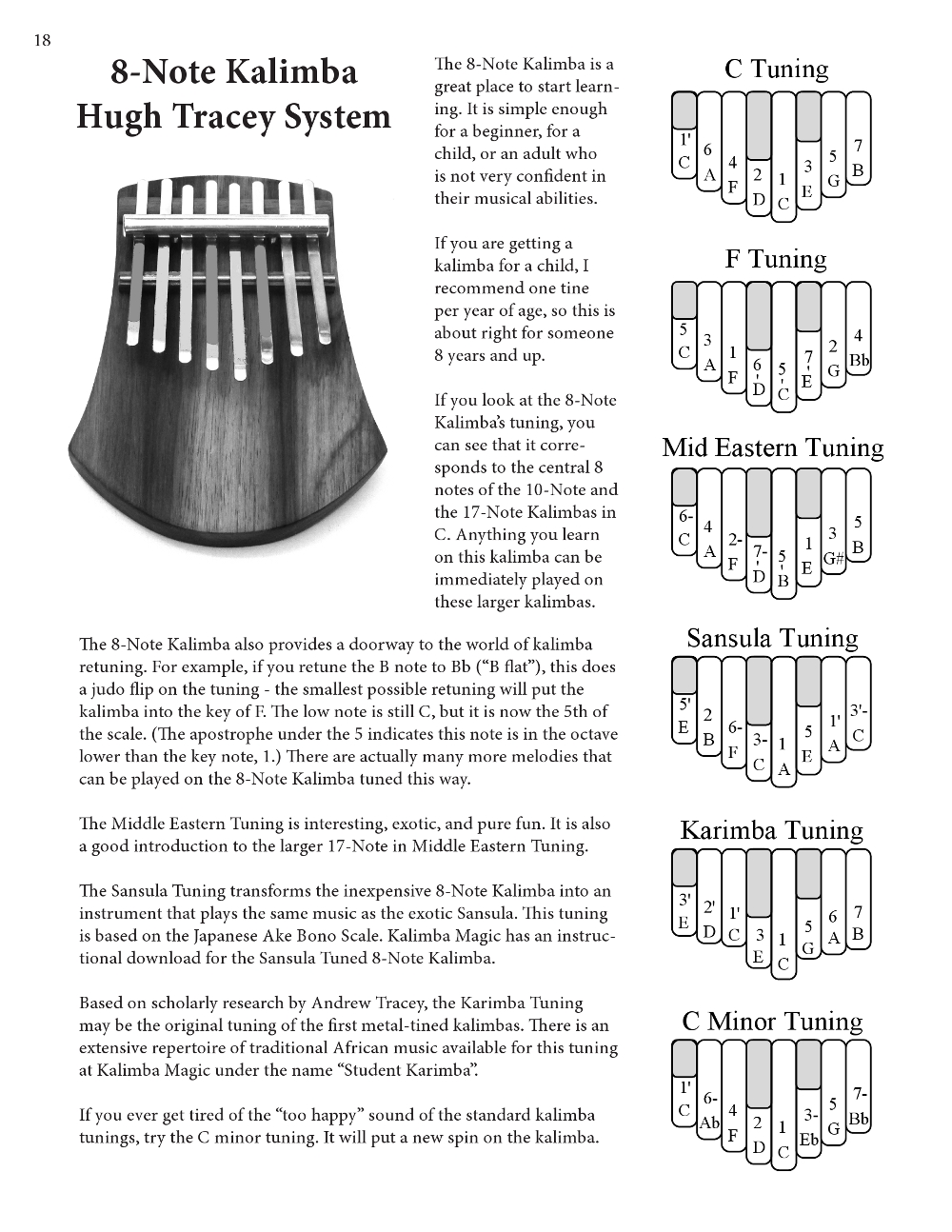 This is what a blank tab page looks like for the 8-Note Kalimba in the "Hugh Tracey Painted System". Of course, there are a great many pages of blank tablature for this kalimba setup… and for each of nine other setups!