Great jamming and a whirlwind tour of Kalimba Magic headquarters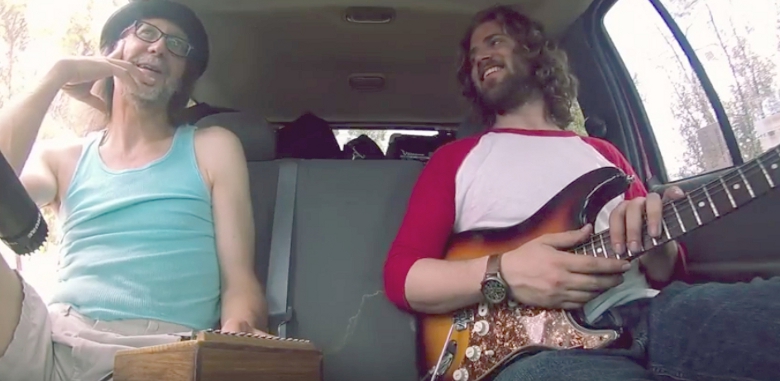 Karl Von Packal is the host of Car Sessions with Karl, a Youtube phenomenon. Mark is invited by Karl to participate in some jamming in Karl's vehicle, where Karl has done the same with a variety of other interesting musical monsters, including Mike Ankomeus, Mark's band mate and employee. Mark also takes us on a quick tour of Kalimba Magic's humble headquarters, and talks a bit about the kalimba's story and culture (see the Black History month presentation in this newsletter for much more on this). We are treated with clips of the two musicians improvising some great music while sitting in Karl's vehicle, covered by several video cameras.
Mark's tour gives us little glimpses of Kalimba Magic's inner workings. Kalimbas are shipped from Africa and elsewhere in the world to KM headquarters; they are each tuned to order, get their tines painted and they are shipped out to YOU from here too. Headquarters is also where much wildly inventive music is played, amazing videos of music are made, development of great new instructional materials happens, and many wonderful blog posts are created.
The big treat in this video is Mark and Karl in the Jamming Zone, listening to each other, playing and inventing music that never existed before. Delicious! Interestingly, Car Sessions with Karl is along the lines of what Hugh Tracey did in Africa… who went among the people and collected their musics… but unlike H.T., Karl participates in making the music. And that kind of thing is part of what drives Kalimba Magic: creating an arena for musical creativity, holding a space for making new and beautiful things with whatever and whoever is available, and that includes new kalimba players!