Yohei Kisanuki plays some of the best Chromatic Kalimba in the world!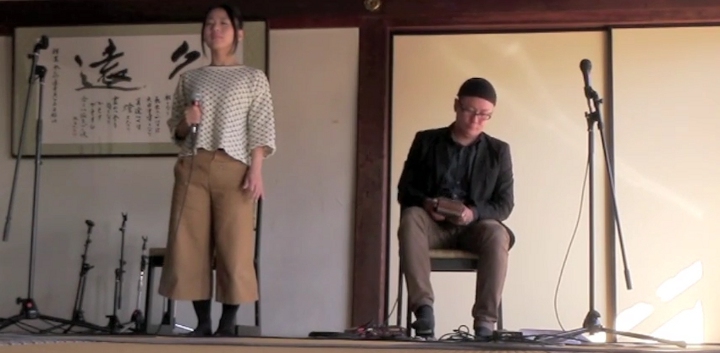 When Kalimba Magic gets an order for an instrument and we ship it out, we have no idea if this kalimba will sit in its box unused for years, or if it will become the recipient's new best friend, accompanying him or her on daily journeys and sharing beautiful music for years. I hope the latter, of course. It is always nice to see when someone does really well with their kalimbas.
I recently learned of the great kalimba artist Yohei Kisanuki through YouTube. I was particularly impressed by his ease in playing the Treble Chromatic kalimba, and thought that this man may be the best chromatic player in the world.
I invite you to check out some of his kalimba videos, especially if you play chromatic.
Because this fantastic player's YouTube channel information is in Japanese, I could not learn his name from it. However, based on which instruments he plays in his videos and the assumption that he was in Japan, it took me about 5 minutes to discover it was Yohei Kisanuki through Kalimba Magic's records of past kalimba orders! (You can read a translation of his YouTube information at the end of this post.)
Yohei plays in a wide variety of styles, and plays solo, with vocalists, with piano, or other instrumentalists. And he always seems to be totally at ease in his kalimba playing.
---

The sweetest chromatic kalimba playing I have heard.

James Brown's "I Feel Good" on Chromatic Kalimba accompanying a vocalist at a small bar – wow! Yohei should be playing to bigger audiences for sure.

Playing Glen Miller's Moonlight Serenade – on Chromatic Kalimba. I dig his blue notes and augmented chords!

Masterful Chromatic Kalimba improvisation with a flute (quena)

If you ever wonder what it takes to play Chromatic Kalimba well, you should check out this video of chromatic scales, seen from the front and back.

Some very sweet Treble kalimba music.

African pop-style studio kalimba music on a Bb Treble in C – very good!
---
From the LimbaTrip YouTube page:
My name is Yohei Kisanuki (stage name is "LimbaTrip"). I was born in Kagoshima, Japan 1985, and I live in Kyoto, Japan. I have been playing kalimba for about 6 years (since 2011), and I just started playing Chromatic kalimba in January, 2016.
I play kalimba at Irish pubs, cafes, and restaurants mainly. I give kalimba lessons at "minzokugakki Koizumi" (a folk instrument store in Kyoto), but I don't coach about chromatic kalimba. I coach about general thumb pianos (mainly Hugh Tracey 17-Note Treble kalimba).
I released two original CDs:
"LimbaTrip"(LIMBATR-0001) Improvisation by Limba (Tanzania's thumb piano), recorded in 2011
"KALIMBA NO JIKAN DESUGAI­ "(LIMBATR-0002) There are 7 of my original compositions on this CD. I use Hugh Tracey 17-Note Treble kalimba mainly, and Uganda's thumb piano (sansa).
—————————————————————————————
I'm waiting for the Chromatic kalimba to appear on Yohei's CDs!