What makes African kiaat wood so great?

In the 1950s, Hugh Tracey made prototype kalimbas from dozens of different types of African hard woods. In the end, he chose Kiaat for the wood for his new invention, the Hugh Tracey Kalimba. Even though it was a new-fangled instrument, it reflected many design choices from traditional instruments, and the Kiaat wood choice was one of those, as many traditional kalimbas were made from Kiaat wood.
And today, in 2020 – or 66 years later for the math challenged among us – the Hugh Tracey Kalimba is still made from Kiaat African hardwood.
What makes kiaat so special?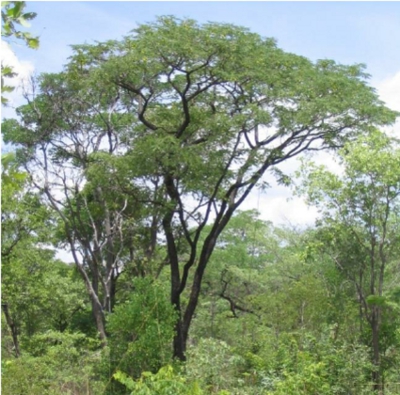 Kiaat is a wonderful wood. It grows in South Africa, Mozambique, and Zimbabwe, and has the classic look of a tree on the African plains.
Over the course of the 15 years Kalimba Magic has been shipping Hugh Tracey kalimbas, I have seen about 40,000 different kalimbas made from Kiaat wood, and no two are the same.
That said, I don't know of any commercial kalimba maker that uses African kiaat for their kalimbas, except for the Hugh Tracey kalimba.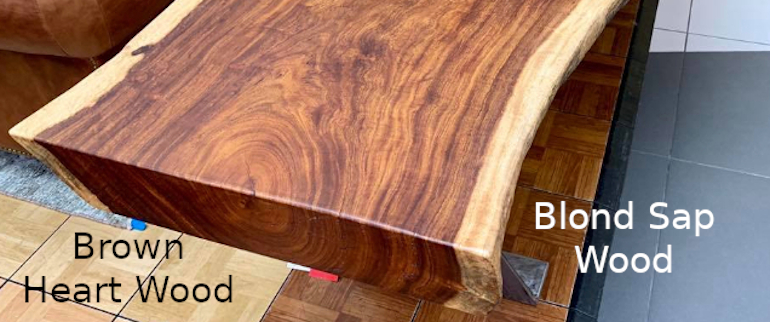 The first thing about Kiaat wood is its diverse visual presentation. From the photo of the table made from a large slab of Kiaat, you can see that the outer band of wood – the "sap wood" – is blond, or almost white. The inner wood – the "heart wood" – varies between dark brown and light brown, with some red, black or yellow highlights.
About 30% of the Hugh Tracey kalimbas are made from wood that is mostly brown heart wood, but also has a bit of blond sapwood on the edge. It is easy to see how this happens.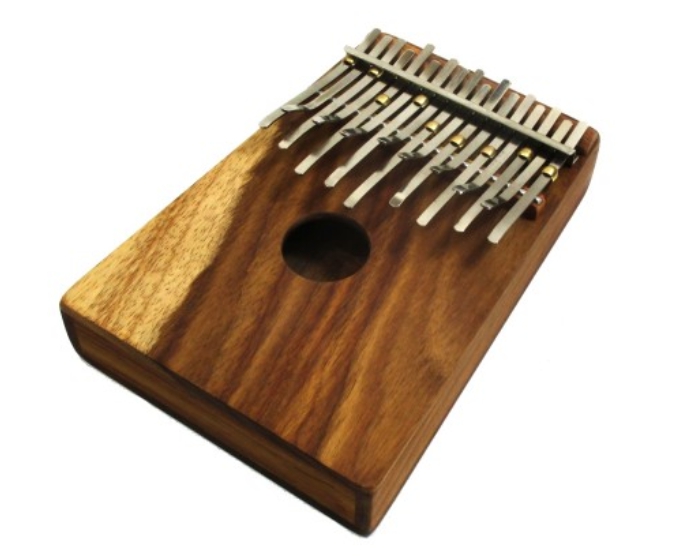 I myself find the part-blond wood patterns to be very beautiful. However, a few times a year, I get irrate letters from customers who got a part blond kalimba, but mistakenly think that we did a sloppy job staining the wood. We DO NOT stain the wood on the Hugh Tracey kalimbas – that is all natural. If part of the wood is blond, that is because part of the wood was always blond.
That said, a few rare Hugh Tracey kalimbas have all blond faces. You can imagine how the wood on these kalimbas was lumbered – that face wood is all sap wood, taken from the edge of the log. I actually find these kalimbas to have a bright and cheery voice.
Music on a resonant Hugh Tracey Treble Kalimba:
Which brings us to one of the reasons Hugh Tracey chose Kiaat for the Hugh Tracey Kalimba – it is very resonant and produces kalimbas with a very pleasing sound.

My favorite reason for Kiaat: it smells delightful! Truth be told, there have been nights when I went to Kalimba Magic headquarters, opened up a few new Alto kalimbas, and just smelled them for a while. For me, anyway, it is soothing, rich and exotic. I cannot afford to go to Africa right now – and unfortunately, right now I would not want to travel – but I can still sniff my kalimba and let it take me on a little trip across the ocean.
Another reason for Kiaat wood is that it works fairly well without dulling tools, and it cuts cleanly without ripping out bits of wood that weren't supposed to go away. It glues well and does not expand or contract very much while wet. And when you sand it, it produces saw dust that isn't toxic (unlike other woods like Paduak or Sneezewood).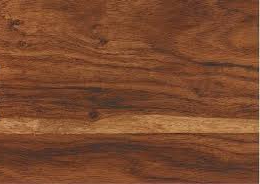 And a bit of history: when Hugh Tracey started making kalimbas, he did not realize just how popular they would become. Instead of buying lumber in large quantities, Tracey started by collecting the spare Kiaat cutoffs from local furniture makers. The furniture makers loved Kiaat for its color and its workability. And Hugh Tracey loved Kiaat because, at first, he could get it for next to nothing.
Now, as with many woods, it is difficult to get Kiaat wood. Most of the large old-growth trees have been logged, and the remaining large trees are protected. As a result, the Kiaat wood now tends to come from younger, smaller trees, and a growing fraction of Hugh Tracey Kalimbas are now made with wood that is part blond.
Next time you wonder why the Hugh Tracey Kalimbas don't use mahogany or koa or some other wood, just remember that the Hugh Tracey Kalimba is standing on 66 years of tradition… but that tradition is based on more than 1000 years of African tradition.
Kiaat wood on Hugh Tracey Kalimbas. It is a good thing.