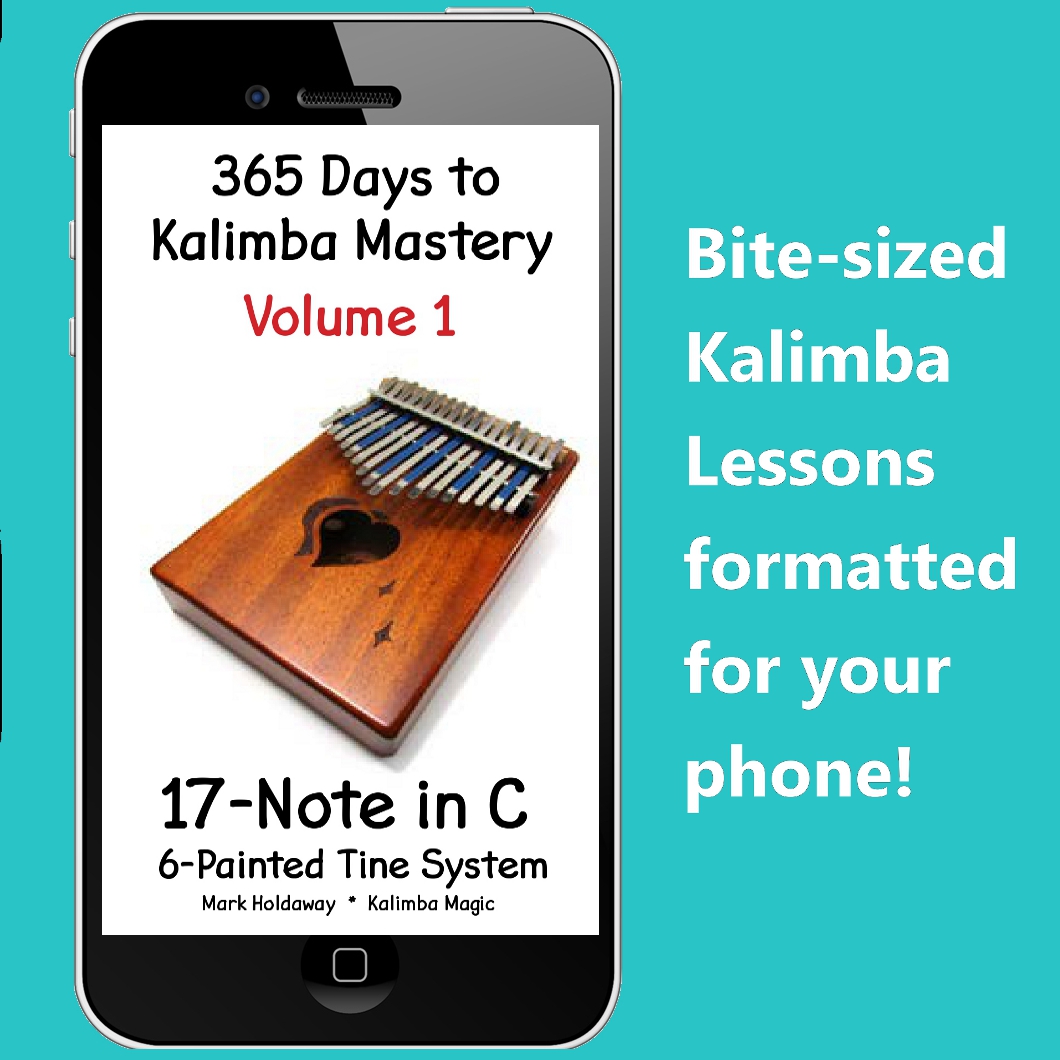 Why You Need This Book
This book serves you bite sized bits of kalimba wisdom and beauty, that fit on your phone screen, to help you play kalimba like I do. Each lesson has one screenful of tablature (typically 4 measures), a sound recording, and my explanatory words. Many lessons also have staff notation.
The kalimba is a totally amazing instrument, capable of much magic and much music. But almost all of the instructional material available for the kalimba focuses only on the melody. The true brilliance of the kalimba derives from the combination of melody, harmony and rhythm working together.
I have been playing kalimba since 1986. My playing has come to a place where my thumbs almost naturally, without thought, go to the right place and do amazing things.
But I am also a big brain person, so I can look at what my thumbs do, notate it, understand it, summarize it into a rule of thumb, and deliver it to you. On a single screenful on your phone.
When you download this ebook and put it on your phone, you can take your instruction anywhere – in the car, waiting in line, or on a hike.
Table of Contents:
About 300 pages, and 180 lessons.
Section 1: Quick Start 13
Section 2: Understanding Rhythms 55
Section 3: Intervals, Chords, Harmony 91
Section 4: Scales 107
Section 5: Back to Harmony 117
Section 6: Applying Harmony 171
Section 7: Spider Exercises 193
Section 8: Time Signatures 217
Section 9: Patterns 269
Section 10: Hints and Tricks 291
---
Lesson 009: second phrase of Brahms' "Lullaby"
Lesson 103: "Moon River", Harmonized in 11 Chords!
Here is another lesson, about halfway through the book. Remember, in the final ebook, you will be able to click on the sound icon to hear how the music sounds.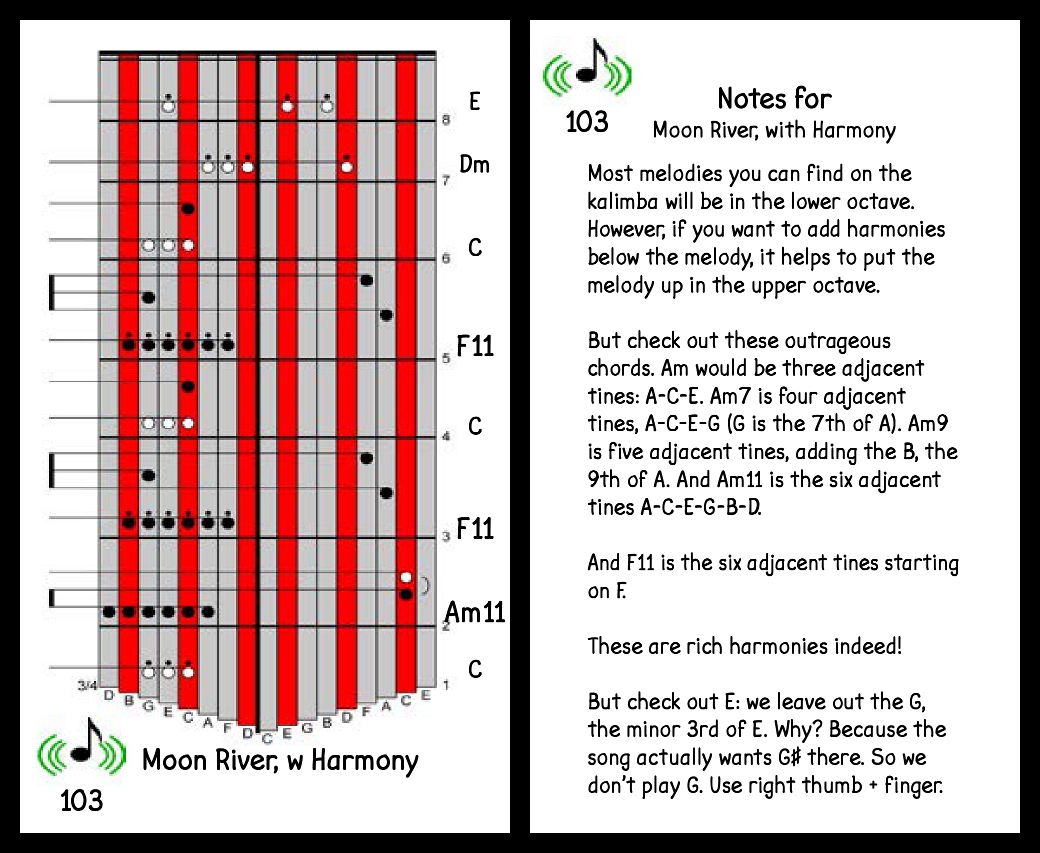 For a limited time, you can pre-order the "365 Days to Kalimba Mastery, Volume II" ebook for half price.  You will get your ebook by October 2022.