We have created eight song books for 17/C Kalimba – at last, the intro method book to help it all make sense!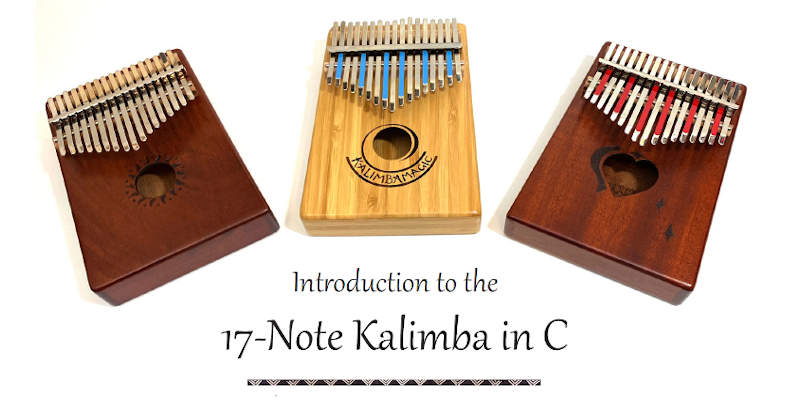 If you play the 17-Note Kalimba in C, this is the book you've been waiting for. It will help you chart your course through the kalimba waters in the months and years to come. It shows you all the basics, and shares links for more information about a number of topics. It has clear and simple photographs and illustrations to show you the basic playing techniques, and shows you in clear kalimba tablature examples of some of the essential kalimba playing strategies. And so much more!
This book is a perfect starting point on your kalimba journey. It gives a thorough introduction to the instrument, how to keep your kalimba sounding good, special playing techniques, and musical playing strategies. We take a line from a pop song, show you how to play melody only, how to add a few harmony notes, how to add extensive harmony, and how to add "kalimba counterpoint." We show you how to use chords in song accompaniment.
When you feel you have reached a plateau on your kalimba journey, you might want to start exploring alternative tunings. They are here too. And this book is a good connection to the other instructional resources available for the 17-Note Kalimba in C.
Sound recordings for each song are available online.
Here is an example of one of the pages early in the book: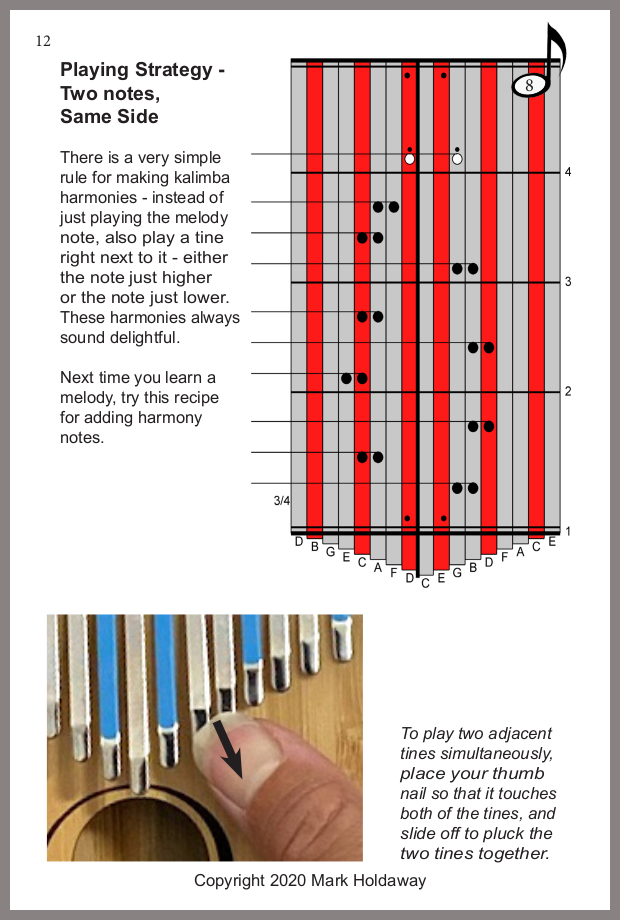 This is the best, most comprehensive resource to help you with your 17-Note Kalimba in C when you are just starting out. Best to you on your kalimba journey!