Christmas Music on Kalimba is so beautiful, and we have books to help you play music like this

The kalimba is a wonderful instrument for Christmas carols, with a peaceful and angelic sound.  I have spent many joyous hours learning, practicing, and performing Christmas carols on the kalimba.  More importantly, I have spent many diligent hours notating these songs for the Hugh Tracey Alto and Treble kalimbas so that you can also learn to play these carols.
Every year about this time, I get my Advanced Alto and Treble Christmas books out and brush up on my carols.  And each year, I add one or two tunes to my repertoire.  If you want to play Christmas carols this holiday season, now is the time to get an Alto or Treble kalimba, and/or a book (or pull out your old ones), and get practicing!
This post catalogs all of Kalimba Magic's instructional resources for holiday music, including free tablature, along with the kalimbas that work best for Christmas carols.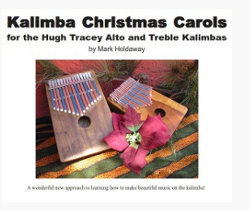 Beginners and old pros alike can use this book to experience the joys of playing Christmas music on the kalimba. Kalimba tablature makes playing kalimba songs easy! The arrangements in this book are more basic than those in the advanced book. About 75% of this book is arranged for Alto and 25% is arranged for Treble. CD included.Get This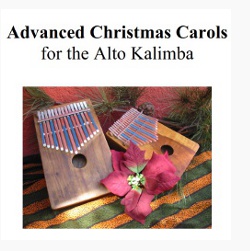 This book of 20 arrangements of advanced Christmas carols for the Alto kalimba is great for the person who has been seriously playing kalimba for a year or more. These are very similar to the arrangements that I myself play at holiday performances each year.Get This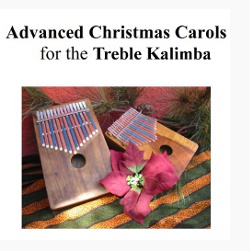 This book of 20 arrangements of advanced Christmas Carols for the Treble Kalimba is great for the person who has been seriously playing kalimba for a year or more. These arrangements are very similar to what I play on kalimba at my holiday performances each year.Get This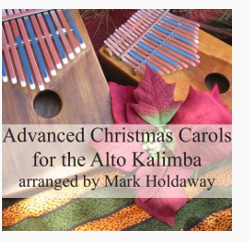 Advanced arrangements of 20 Christmas Carols for the Hugh Tracey Alto kalimba – downloadable tablature in PDF and KTabS format. MP3s included. These are the same arrangements as in the advanced books.Get This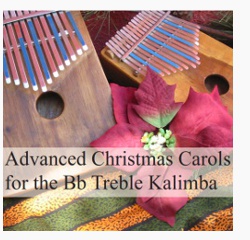 Downloadable tablature in PDF and KTabS format for advanced arrangements of 20 Christmas Carols for the Hugh Tracey Bb Treble kalimba. MP3s included. By the way, I first worked out the carol arrangements on a Bb Treble; and the Bb Treble is the instrument I usually play these carols on now. The advanced Alto and advanced Treble arrangements are derived from these original ones – this one is The Source!Get This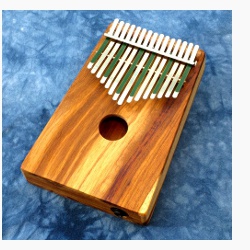 The Alto kalimba is simply one of the best kalimbas available anywhere. I've been playing mine for 29 years, and still going strong. I have written more books, downloads, and other instructional material for this kalimba than for any other. It is easy to play and to figure out, yet you can spend a lifetime growing with it. You can't go wrong with this instrument. (The "PU" means an electronic pickup. Everything is available without or with a pickup.)Get This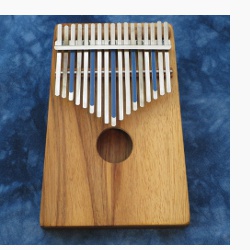 The Hugh Tracey Treble Kalimba is actually the very first kalimba Hugh Tracey brought to market. It has a slightly higher pitched sound, perhaps more angelic and more beautiful than the Alto Kalimba.Get This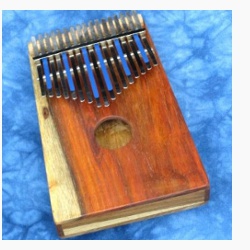 I do prefer the higher pitch range of the Treble kalimba for Christmas Carols, but I grew up playing the Alto kalimba, and really prefer the Alto arrangement with the root note in the bass. So, I combined the best elements of the Treble and the Alto kalimbas to make the Bb (B flat) Treble Kalimba, which is what I play most of my Christmas carols on.Get This
Some people need all of the notes. While I find that I can play most Christmas carols on the diatonic kalimbas (the Alto and Treble), some really require the chromatic notes. On the front side of the Chromatic Kalimba, you have the same notes as the Hugh Tracey Alto kalimba in G, which is not difficult to play. These notes will follow the Alto books. On the back, you have all the notes missing from the G major scale – so a skilled player using thumbs on the front and fingers on the back can play essentially any melody and any harmony, limited only by their imagination.Get This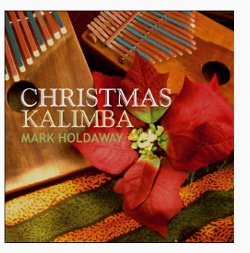 A CD of beautiful and peaceful Christmas Carols performed by Mark Holdaway on the kalimba with some additional backing instrumentation. 40 minutes, 10 tracks, 21 carols. If you are looking for some inspiration in your playing, look no further.Get This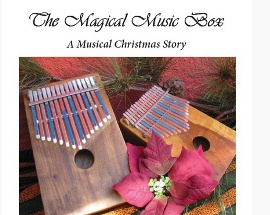 A delightful story that captivates audiences of all ages!
The Toymaker had been so busy all Christmas season that he hadn't had time to finish his own son's gift, and on Christmas Eve, he was running out of time. With the help of an angel, a broken music box is repaired, and it magically plays the favorite Christmas carol of whoever winds it up.
But what happens when neighbor Rabbi Goldstein, who doesn't even like Christmas music, winds up the music box? So begins a shaggy dog story that will warm your heart and bring you back to one of the core messages of Christmas.
While many Christmas carols can be played on diatonic kalimbas, some – such as the favorite "Carol of the Bells" really require the chromatic kalimba to be played correctly.Get This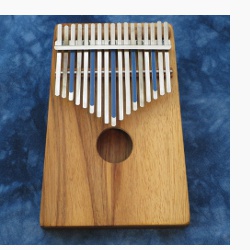 Get This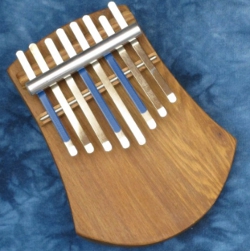 While the 8-Note kalimba can't play too many Christmas carols, it does play "Joy to the World" in standard tuning and "Away in a Manger" in F tuning.Get This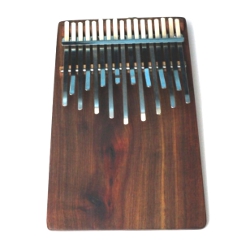 "Coventry Carol" is a very old English carol that requires the harmonic minor scale – that is, the scale used in the Freygish tuned Karimba.Get This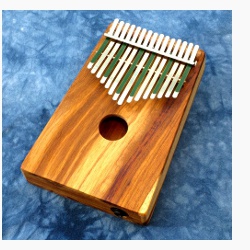 This tablature shows you the melody for "Away in a Manger", and then shows you how to add chords to the melody to make the song sound very full.Get This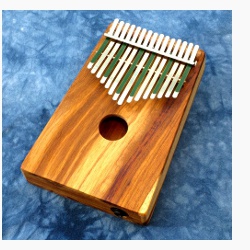 Get This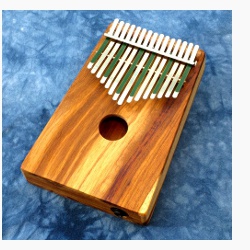 "Carol of the Bells" does have a chromatic part, but you can finesse it on the diatomic Alto. This tablature shows you how to play the version I do on YouTube.Get This