This minor retuning can breathe new life and emotion into your Alto Kalimba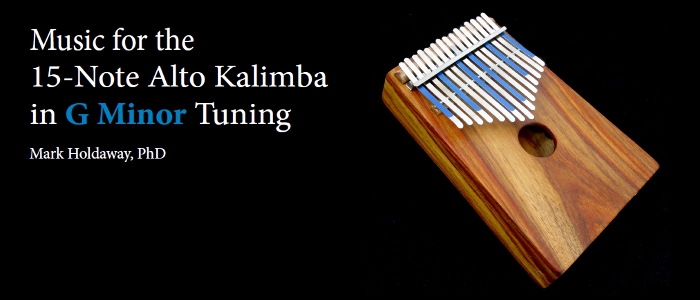 The Hugh Tracey Alto in standard G major tuning has become the standard kalimba in many ways. For 12 years, it has been the best selling kalimba at Kalimba Magic. I have written more instructional books and downloads for this kalimba than for any other kalimba. I know more songs on my Alto than on any other kalimba. And the Alto kalimba was the blueprint for other models such as the Bb Treble and D Treble kalimbas.
But what if the world of G major sounds isn't your world? What if you need something darker, moody, a bit mysterious, rather than that happy-go-lucky Alto kalimba with a smiley face on it?
You might be interested in the G minor tuning for the Alto kalimba – and you might be interested in this new instructional download for the G minor tuned Alto.
If you already have an Alto kalimba, you can probaby accomplish the retuning to G minor yourself. You will need to tune six tines down half a step: F# to F natural, B to Bb, and E to Eb, in both the lower and upper octaves, making a total of six. I estimate about 80% of my customers have the physical ability to accomplish this. If you cannot attain this retuning, the Kalimba Doctor service can do it, $10 for the retuning plus return shipping.
If you love your Alto in its G major tuning and really want to keep it close by you, consider purchasing another kalimba in G minor tuning. A free G minor Alto download comes with each new Alto kalimba in G minor tuning.
Here is the first page of tablature for the song that plays automatically when you open this blog post: