You can download the tablature for this Hit Youtube Kalimba song for free!
You can get free tablature for the song "First Look Inside", performed on the Hugh Tracey Alto kalimba by Mark Holdaway.
With over 1 million views, "First Look Inside" qualifies as my first YouTube Hit, and hundreds of people have asked for the tablature to this song. It is part of the "Advanced Alto Download", but it is also available for free in this blog article, in both PDF and KTabS formats.
I remember being in Boulder, Colorado back in the mid 1990s – it was a cold but wonderfully sunny January afternoon as I walked the streets playing my kalimba. A simply syncopated phrase kept coming up, and it was really good. I knew I needed an entire song that was equally good. I just kept walking, playing, and listening. More music kept coming to me. And so my first real kalimba song was born.
It is possible to write a song by brute force, or by concerted effort, but it feels so much more wonderful when a song just comes as a gift from the universe, and that is what this first song felt like to me. So may it be a gift to you as well.
"First Look Inside" is also the first song that I performed on kalimba that made me realize the little kalimba's special powers of attraction to those who hear it. "WHAT is that? Oh my!" Every time I perform on kalimba, I aim to harness that power.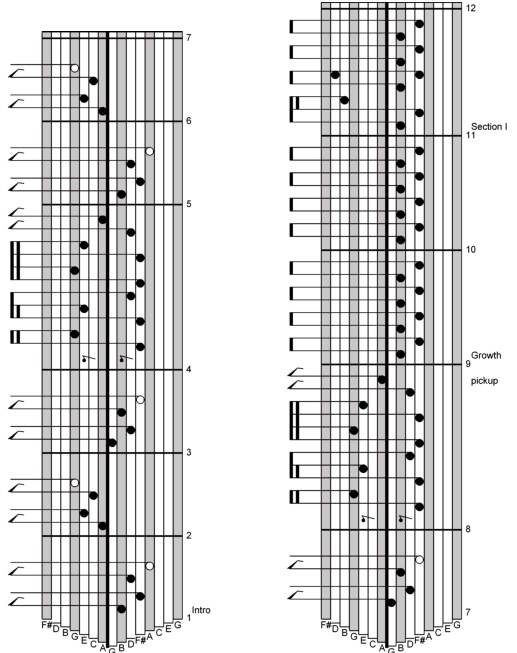 If you like the tablature for "First Look Inside", you might want to consider getting the Advanced Alto Download which contains this piece and 20 others.