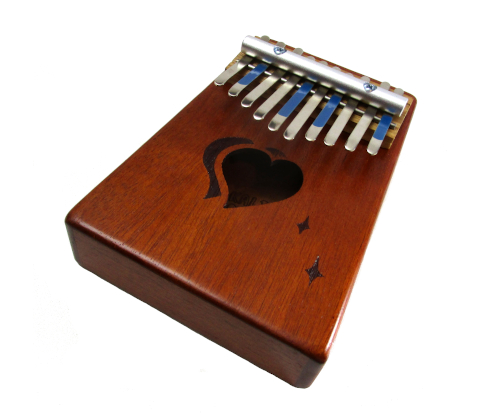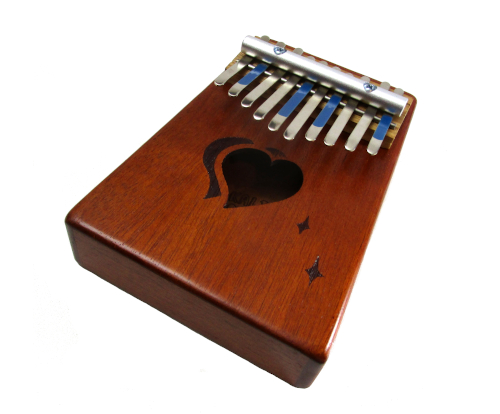 The 10-Note Kalimba in C is a great instrument for learning, because everything you play on it immediately translates to the larger, more capable 17-Note Kalimba in C. But don't be fooled – this 10-Note Kalimba can make plenty of music. A great kalimba to start with, no matter your age.
This graphic explains exactly why you should consider learning on the 10-Note kalimba: it is simpler, with just over one octave in the key of C. The tines are wider, with more space in between, so it is easier to play the right tine. And everything you learn can be applied to the larger 17-Note kalimba.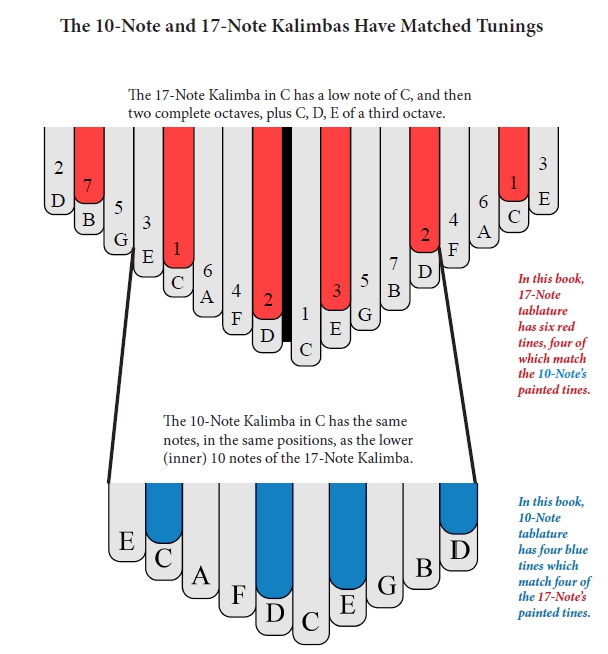 Currently, we have several PDF instructional downloads with a wide variety of material aimed mostly at beginners and young players of the 10-Note Kalimba in C.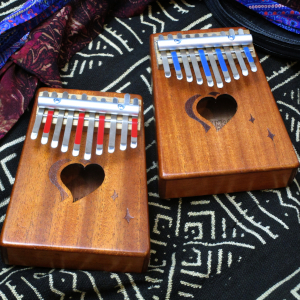 If you find the 17-Note Kalimba to be too much for you to start out with, consider getting one of these instruments! Also, this one is great for children ages 8 and up.
Blog Posts About the 10-Note Kalimba in C
Take Your 8-Note (or 10-Note) Kalimba Playing to the Next Level
If you have any questions, feel free to contact us via the email form, or speak directly to Mark Holdaway at 520-488-7641.Contact Us