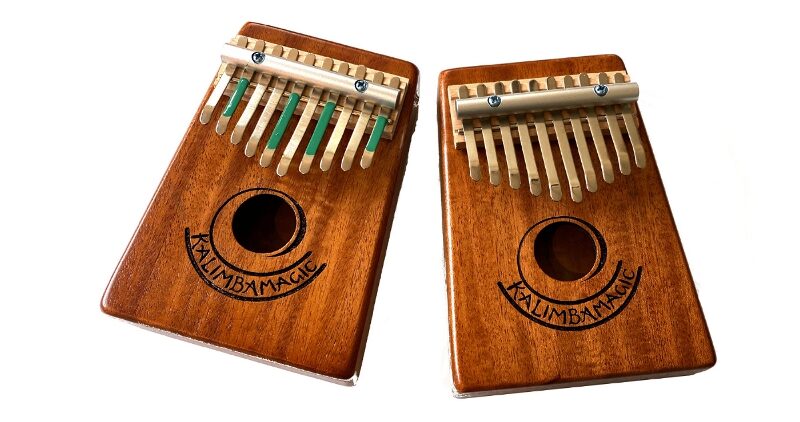 The 10-Note Kalimba in C is a great instrument for learning. That is just 5 notes per thumb. Sounds possible, right? Because it is. Soft, wide tines, with extra space in between. Lower, soothing sounds. And there is a lot of music you can play with just 10 notes, and a bunch of instructional resources available for it. Plus, everything you play on the 10-Note immediately translates to the larger, more capable 17-Note Kalimba in C. This is a great kalimba to start with, no matter your age.
We have six pdf downloads and one hard copy book with instruction for the 10-Note. This means the instrument has a bit of depth and a lot of potential. You can go far with this kalimba. Perfect for kids 8 and older, or for any adult who would prefer to start on an easier kalimba with a higher success rate.

10-Note Kalimba can play a lot of songs you know.
Everything you learn on the 10-Note can be played on the lower tines of the 17-Note Kalimba. That means if you earn first in the simpler environment of the 10-Note Kalimba, when you do pick up thee 17-Note, you will already know more than half of the notes! You will be playing perfectly well on the lower notes, and your mission will become to integrate the upper octave notes into your songs: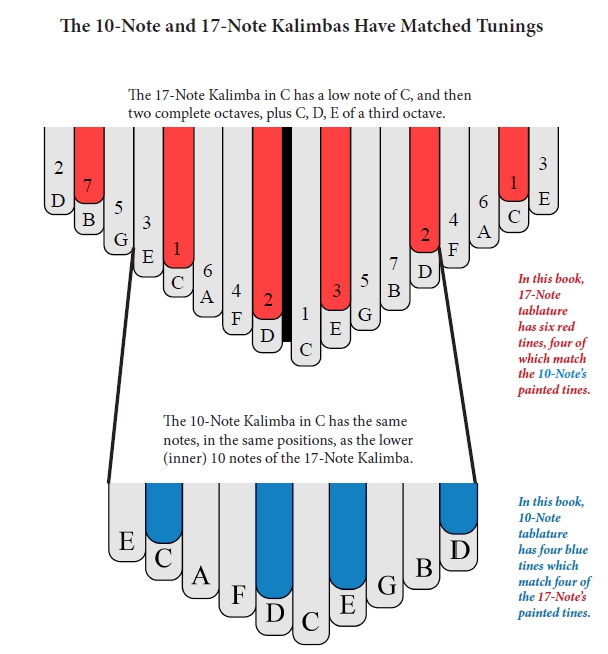 Duets: 10-Note and 17-Note Kalimbas
Another path forward: you could play the 17-Note Kalimba, which your less-practiced friend or family member plays the 10-Note Kalimba. You can both start with one of the 10-Note books, but when you start getting good, we have an ebook of 10-Note / 17-Note duets.

See how the 10-Note matches the lower 17-Note?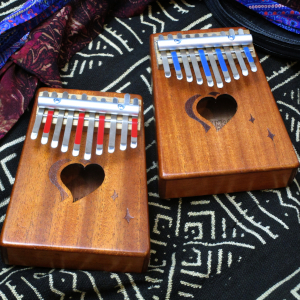 Blog Posts About the 10-Note Kalimba in C
Take Your 8-Note (or 10-Note) Kalimba Playing to the Next Level

This song is from the 1968 Hugh Tracey Kalimba Manual.
If you have any questions, feel free to contact us via the email form, or speak directly to Mark Holdaway at 520-488-7641.Contact Us