What tunings are available for the Sansula or B9 Kalimba?
Each tuning opens its own universe of musical possibilities.
Originally, every Sansula was tuned to what I now call Standard Tuning, an A minor tuning which is mystical, enchanting, beautiful, but ultimately somewhat limiting and even boring. Yes, I admit it – I was bored with this tuning, so I started looking for other ways to tune the Sansula, and those new tunings keep my interest for months to years at a time. When you purchase a Sansula from Kalimba Magic, we will put it into any of these tunings. You may very well be able to change the tuning yourself. And you can always send the instrument to us and we'll perform the retuning. Check with the Kalimba Doctor.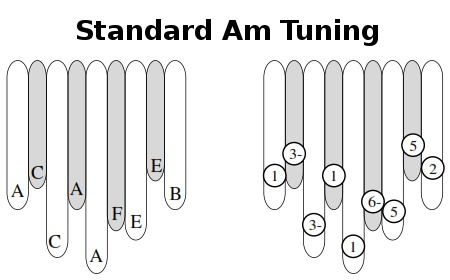 Download for Standard Sansula Tuning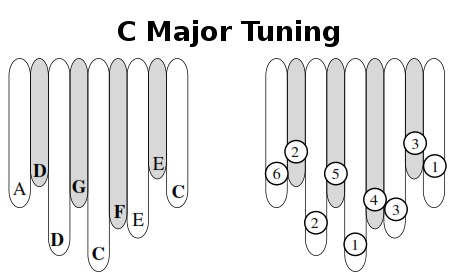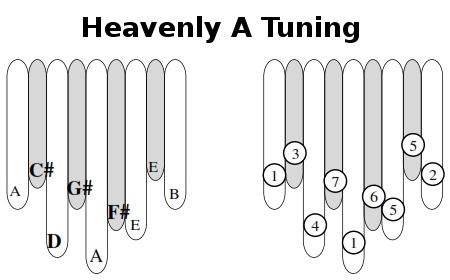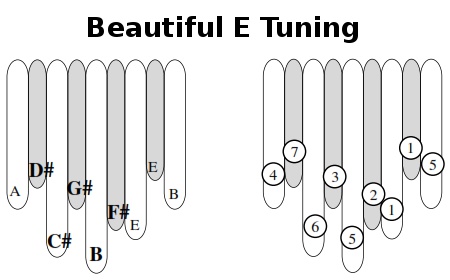 Sansula Book for Beautiful E Tuning
Sansula Download for Beautiful E Tuning