Aloha Mark!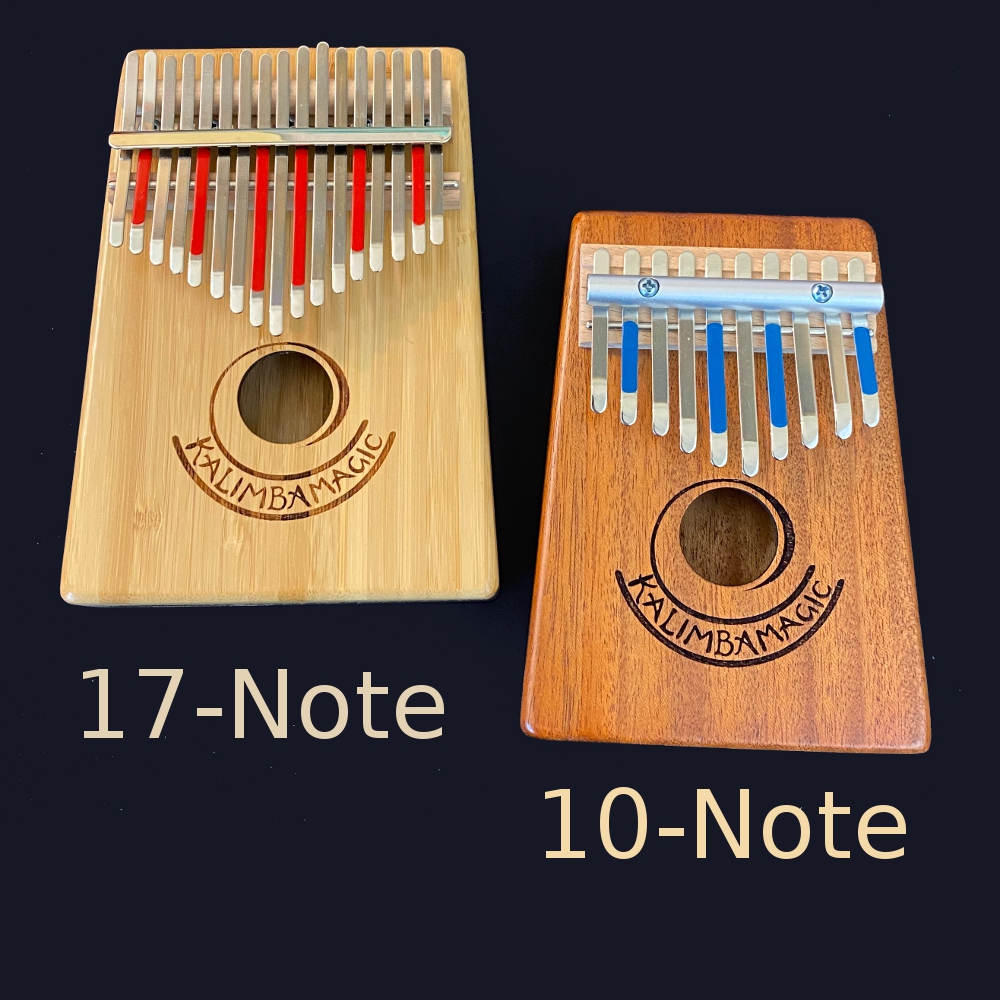 "I've been playing the 10-Note Kalimba here on the trails and beaches of Kauai and realized how deeply it resonates with my newfound island-style soul. It's perfect in every way for satisfying my musical expression needs and desires.
I showed your website to our friend who owns this kalimba and she was awestruck by the wealth of resources and tablature you've created. We read your well-written blog entries and were energized to resume learning some favorite songs. We are confident that by investing a modest amount of time on a daily basis, playing the kalimba will become even more fun and intuitive and we'll start progressing beyond our current abilities. You are the man and supremely inspiring.
"Mahalo Nui Loa!"
– Geo and Indigo
My Answer:
Geo and Indigo,
I'm glad you are enjoying the 10-Note Kalimba. I think it is a perfect beginning instrument for pretty much everyone, say 8 years and up. And a great travel instrument!
I should note that Geo is an experienced guitarist with over 40 years of playing. If his musical expressive needs are being met by a 10-Note kalimba, that is something significant. It means that you can do real music on the 10-Note. Geo can work out ideas for melodies, flesh out harmonies, create rhythms. He can get most of the kalimba experience on only 10 notes!
To back up this point that 10 Notes gives you something significant:  There are 8-Note, 9-Note, and 10-Note traditional African kalimbas that play real African music. You don't need a lot of notes to get the full kalimba experience.
The 10-Note Kalimba is a great place for a child to start. But a lot of adults who try to jump into the 17-Note Kalimba end up feeling overwhelmed by the extreme number of possibilities. If you are such a person… or if you are concerned that the 17-Note Kalimba might be too much for you, consider getting the 10-Note. It is inexpensive, very accessible, and remarkably capable.
Or: if you were once a high functioning musician who is losing physical ability, this simple easy-to-play instrument might none-the-less provide you with its own flavor of challenges and delights.
I especially love playing the 10-Note Kalimba on my walks. The larger tines and extra space between tines make this one easy to play as I walk and pay attention to where I am going.
And, everything you learn on the 10-Note is directly and immediately playable on the 17-Note when you are ready to advance. You see, the 10-Note notes match the 17-Note's lower, central 10 notes. And they are painted the same way so the tines on the two instruments correspond.
10-Note: Fun, Easy, Perfect
10-Note Playing 60s Rock and Roll