Last newsletter, we had a contest to see who could figure out the song that was in the new tablature "logo" image. OK – here is the video:
And here is the tablature for the song: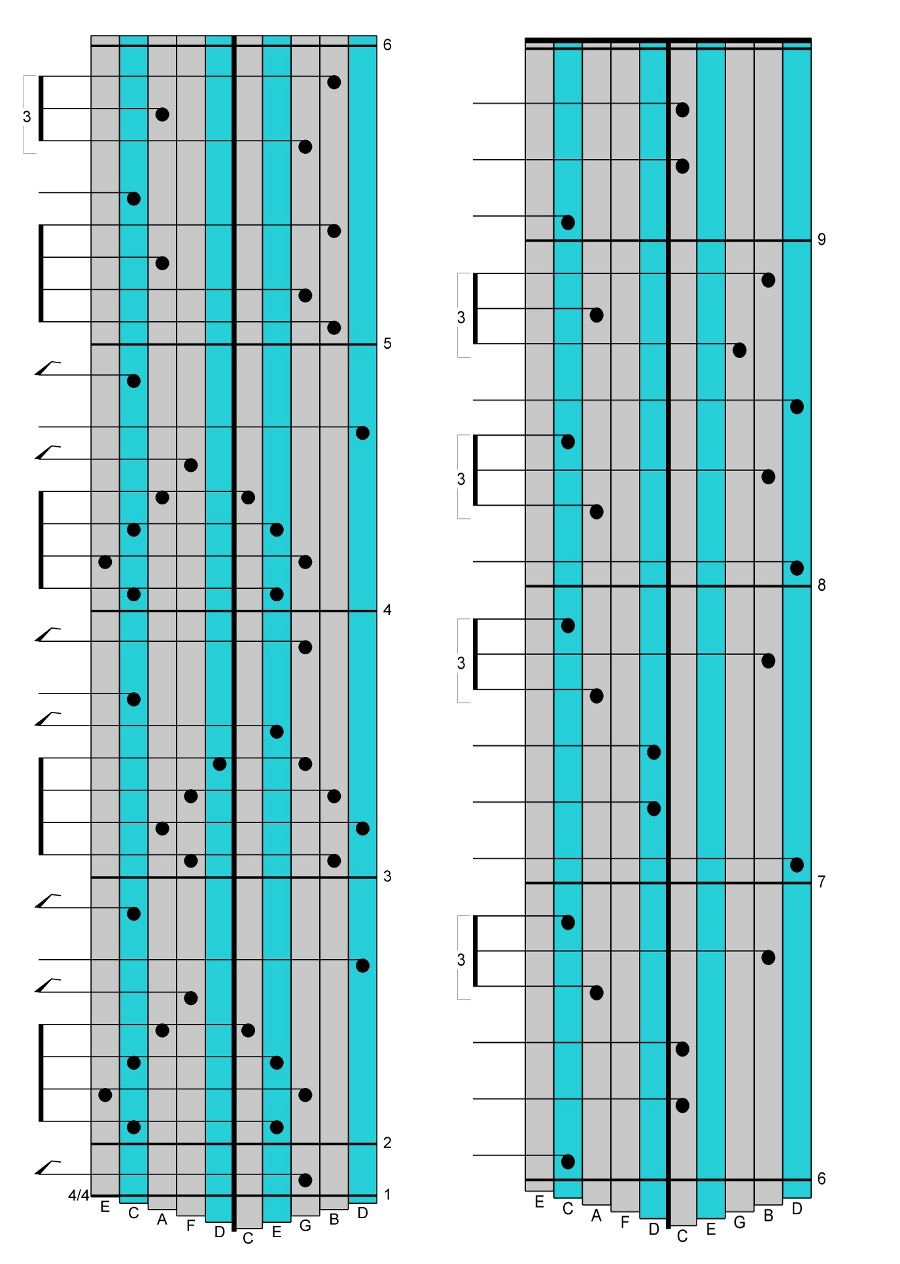 On the green kalimba in the video, I have tuned my high C to C#. Why? Because the song goes that way. I could have played this on a chromatic kalimba, but I really liked having Thing hand me the second kalimba.
Congratulations to the first three people who told me what the song was:
1: Mary Bragg
2: Lisa Cuthbert
3: Holly Soptick
Thank you for playing!
But where are the guys? About half the kalimba players in the world are male, but they don't seem to read the tablature. There is something there for you to learn, I am sure.
On the other hand, women, hats off to you for wanting to learn and get the most out of your kalimba through the tablature and the books! Quite often, it helps for you to ask for directions!
"How do I hold the tablature to read it?" Plus: Get Free Stuff for Being Smart!