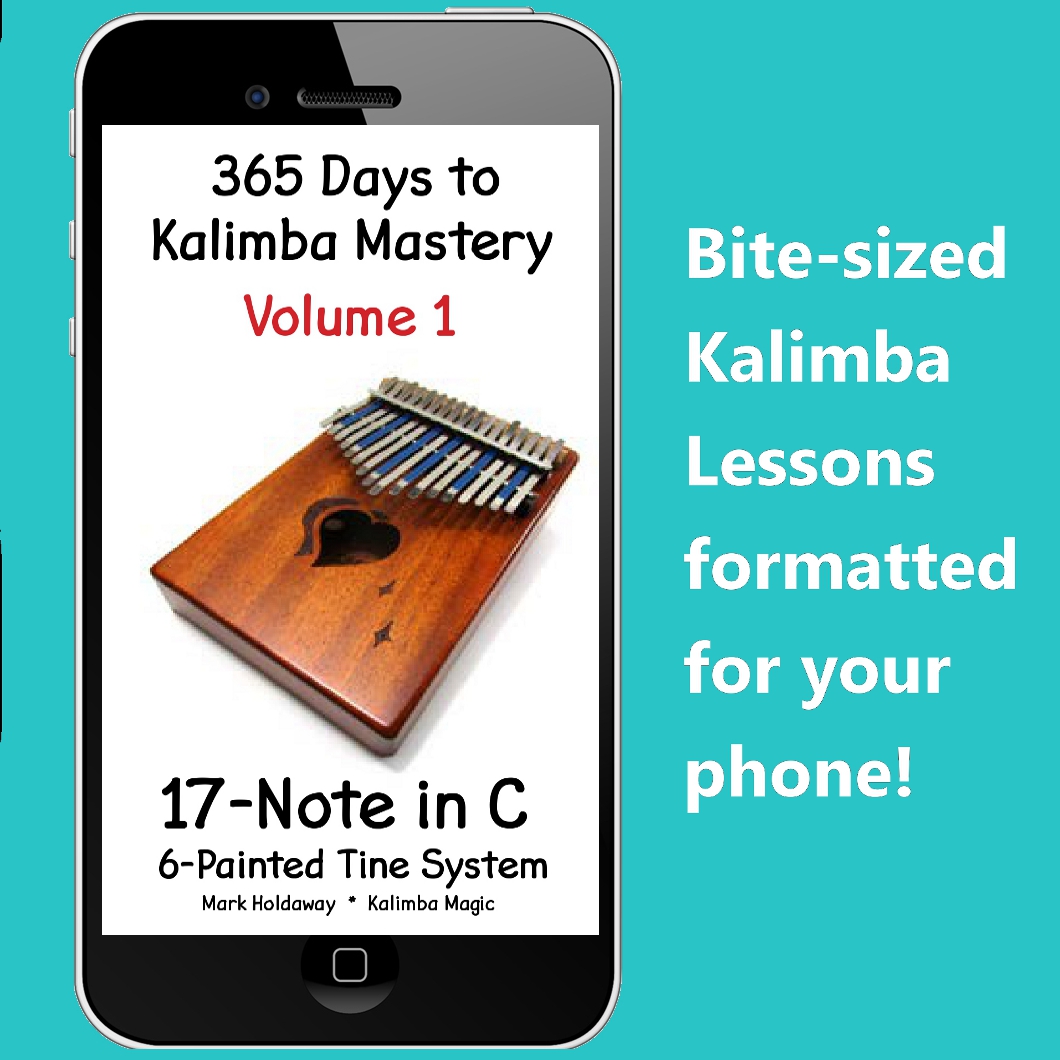 There Should Be a Welcome Video Here Right About Now
There isn't a welcome video yet – hopefully only a few days have gone by since "now for me", and I get this video up soon.
But just so I don't totally disappoint you, I would like to share with you the first two sound files for this 365 Days book… though if you are here, you have access to these already through links from the "365 Days" PDF file. They are good to listen to, and I am proud of them!
Recording: Welcome to the 365 Days, Volume I Book for 17-Note Kalimba in C
History of the Kalimba
If you have feedback about the "365 Days/Volume I" ebook, please submit them to me through the CONTACT ME page.