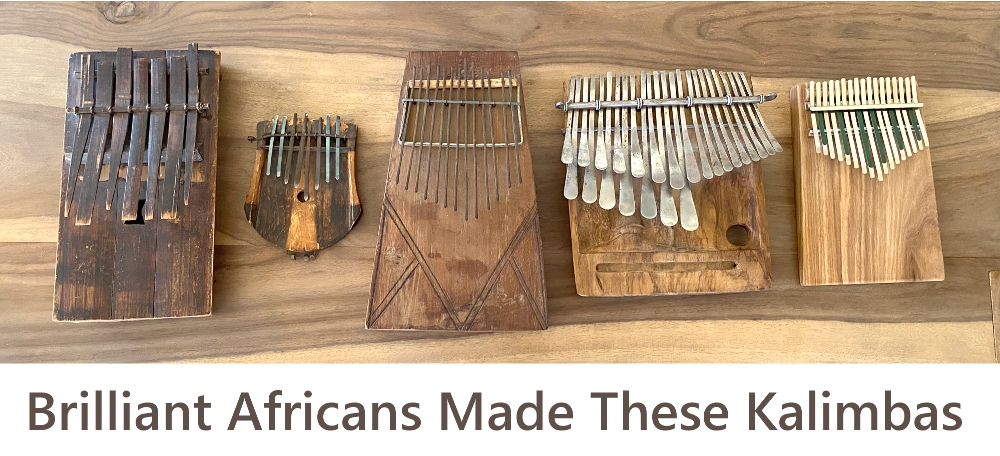 The Kalimba is a great tool for the world to address racism.
The Kalimba has a rich, colorful 3000 year history in Africa, leading to diverse and lovely instruments and music.
The Kalimba, its African History, and Black Pride – Your "Rough" Guide
My point: anyone who falls in love with the kalimba – anyone who sees the brilliance, beauty, intelligence, and humanity of the kalimba – will inevitably confer this respectful admiration to the African people who created these instruments.
People can only justify slavery if they do not see the culture and humanity of the enslaved.
Or consider the positive inverse of that statement: Once you see the magnificence of the kalimba spirit, you also see the brilliance of the African spirit that created the kalimba.
It is a point of respect and pride for Africa. It is a reminder of the diverse contributions different cultures bring to the world. And it is a tool to break down the walls required to live with the lies of racism.
In a different direction: a lot of people in recent years have come to the mistaken conclusion that the kalimba is a Chinese instrument. Until about 2017, the Chinese-made kalimbas were relatively rare. In fact, they are modeled after the African-made Hugh Tracey Treble Kalimba. But the kalimba's African history is much deeper than that!
This TikTok video gives you the 60 second story of where the African kalimba comes from.