Don't take my word – listen, watch, and learn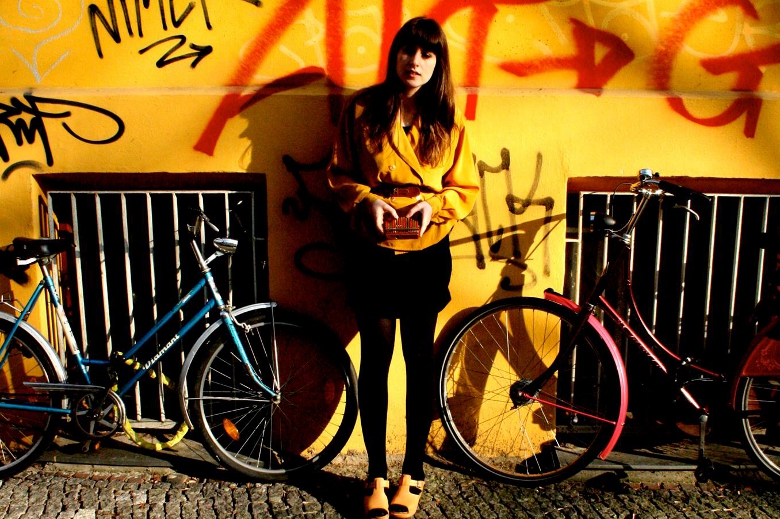 "Phia" is Sophia Exiner from Melbourne, Australia, and she is really skilled at singing, songwriting, playing the kalimba, and live looping. (Looping is electronically repeating a short section of music, permitting a musician to accompany themselves.)
Her kalimba of choice is a Hugh Tracey Celeste Alto. Unlike the standard Alto kalimba, which is mounted on a resonating box, the Celeste Alto is mounted on a flat board and has a flatter EQ curve and no natural "wah," but it has the same notes as the standard Alto.
Anyway, I am quite taken with Phia's music. I especially like the way she weaves multiple kalimba parts together in the looping, and how she builds up complex tapestries of sound with the looper and then drops out the parts to simplify the musical texture of a bridge or chorus.
Enjoy!
Phia's excellent YouTube videos haven't been viewed enough – so maybe you can help her out and help yourself to some great music too!

LIVE looping – Oxide | Phia (Town Hall Live Sessions)
Phia does not use the standard pickup on the Hugh Tracey kalimba, but rather "about 5 years ago I tried an AKG contact mic in a studio and loved it so now use it live!"

Live looping cover – Phenomenal Woman | Phia (Town Hall Live Sessions)
In Phia's own words:
"I started out as a piano player and actually studied jazz piano at university. I had a collection of toy instruments – a glockenspiel, a toy piano etc – and saw someone playing the kalimba in a band. I ordered one and when it arrived I discovered that of course it's not a toy instrument, it has a beautiful rich sound and great harmonic capabilities.

"I also happened to buy my first loop pedal the same week as the kalimba arrived and I spontaneously wondered what would happen if I plugged it in. I fell in love with the sound of layered, continuous kalimbas. There's never too much kalimba!

"I also love the octave range that the Alto sits in, I feel like my voice can sit really comfortably over the top. They complement each other.

"I moved to Berlin in 2011 and the only musical instruments I brought with me were the kalimba and my loop pedal. So handy for travelling and touring! Better than a piano :)"

Phia – Do You Ever? (Official Music Video)

LIVE looping – The Woman Who Counted The Stars | Phia (Town Hall Live Sessions)
Phia is traveling the world, searching for her next house concert, and you can help!
You can apply to host a Phia house concert