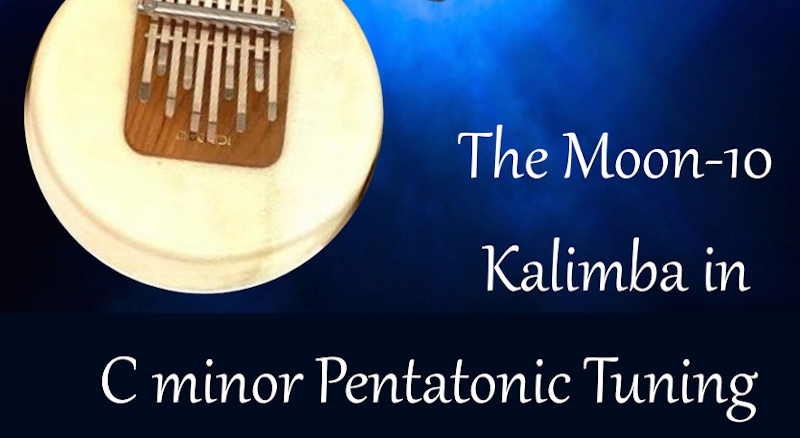 Jamming on Blue Moon Tuning with Guitar and Bass.
You can purchase the Moon-10 Kalimba in this "Blue Moon" tuning, or you can retune your Moon-10 yourself!
This book is 43 pages, and covers the standard introduction to the Moon-10, special playng techniques and strategies, simple songs such as "Sometimes I Feel Like a Motherless Child", "Swing Low, Sweet Chariot", and "Amazing Grace"… then patterns, constellations, and alternative tunings. This book will launch your mind in five or six different directions to help you get the most out of your Moon-10 Kalimba in "Blue Moon" C minor pentatonic tuning. For example, "constellations".
"Constellations" are group of three, four, or five different tines that create a geometrical pattern on the kalimba and also make a distinctive harmonic pattern in your ear. The real strength of constellations lies in going back and forth among different constellations, and the below page from the Blue Moon Tuning ebook illustrates this beautifully: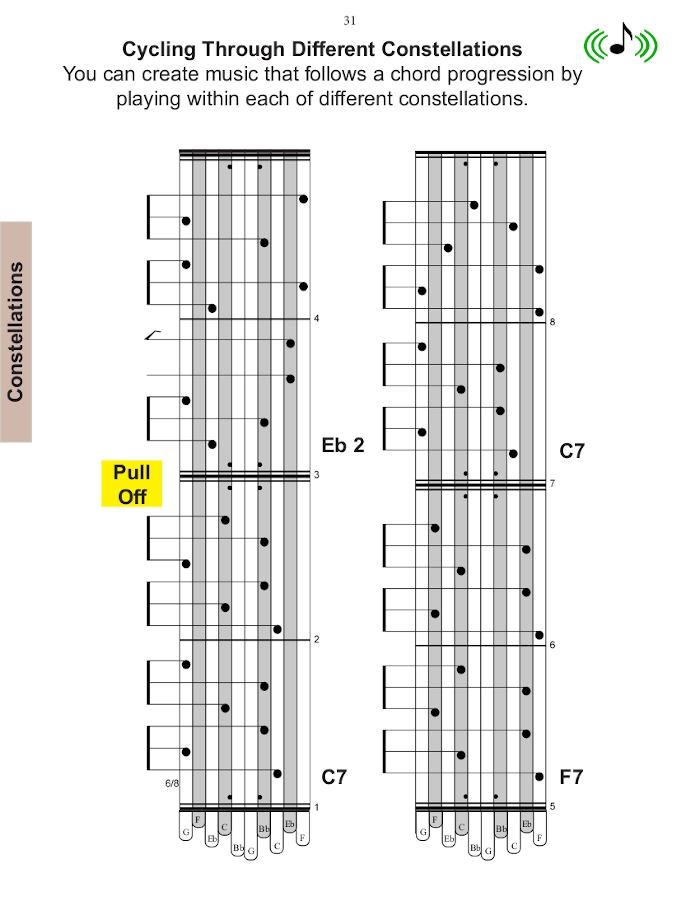 An example page from the "Blue Moon" instructional download. Click the image to hear the sound file associated with this lesson.