Now Is The Time to Prepare Your Christmas Carols if you want to play them in December!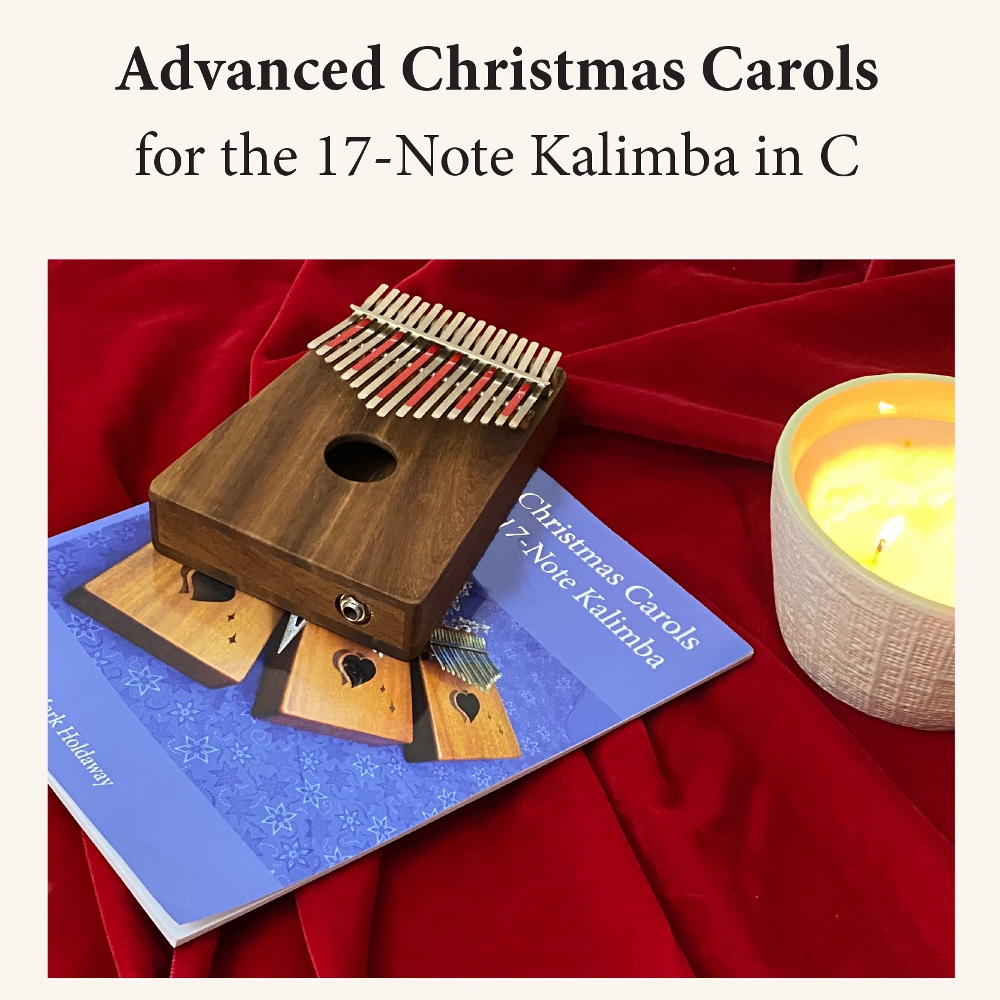 This book of 20 arrangements of advanced Christmas carols for the 17-Note Kalimba in C is great for the person who has been seriously playing kalimba for a year or more.
This 48 page book provides the tablature for arrangements of Christmas carols as performed by Mark Holdaway. A QR code will quickly link you to the web page with the sound recordings for each song in this book.
The book includes these carols:
Angels from the Realms of Glory
Angels we have Heard on High
Away in a Manger AMERICAN
Away in a Manger ENGLISH
Bring a Torch, Jeanette, Isabella
Carol of the Bells
Deck the Halls
Emmanuel
Fairest Lord Jesus
The First Noel
God Rest Ye Merry Gentlemen
Good King Wenceslas
Hark the Herald Angels Sing
Jingle Bells
Joy To the World
Oh Christmas Tree
O Come All Ye Faithful
Silent Night
We Three Kings
We Wish You a Merry Christmas
What makes an advanced carol arrangement? They have harmony, full chords, and/or counterpoint. They are really delightful but challenging arrangements. Enjoy!
Oh, and if you aren't ready for these advanced arrangements? You can get the Easy Christmas Carols Book or the Easy Christmas Carols PDF Download instead. They contain many of the same carols, but in much simpler versions that will prepare you for the Advanced Book.