The Mini-7 Pentatonic Kalimba, made by Magadi, is a great little kalimba for small hands. I have just finished a very thoughtful 32-page booklet to help you unlock the music of this kalimba. If you have a Mini-7 Kalimba, you might want to get our booklet! If you are outside the USA, you might want to get the ebook version to avoid slow and costly shipping.
To give you an idea of what the Mini-7 Kalimba book is about, take a look at these pages from it: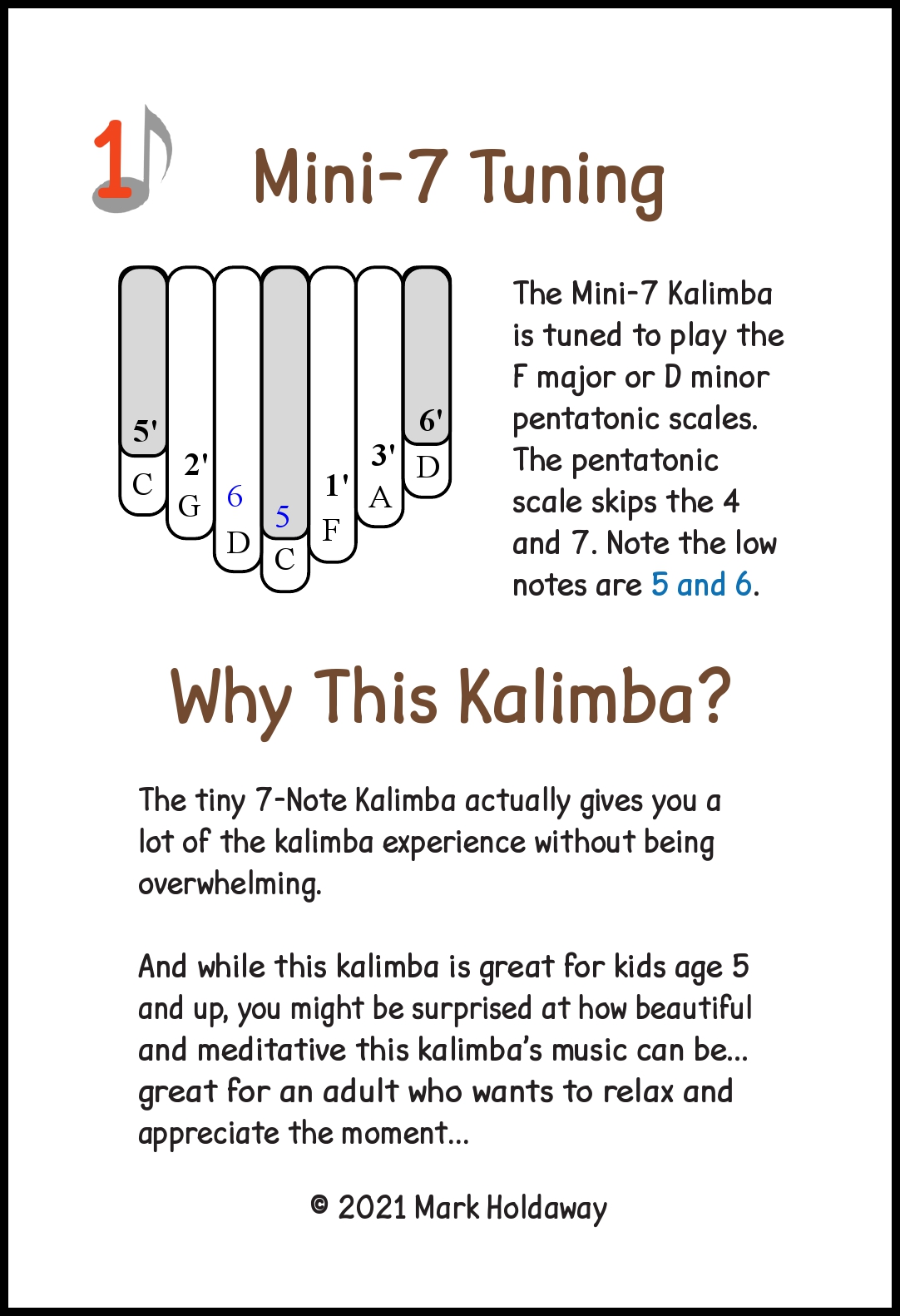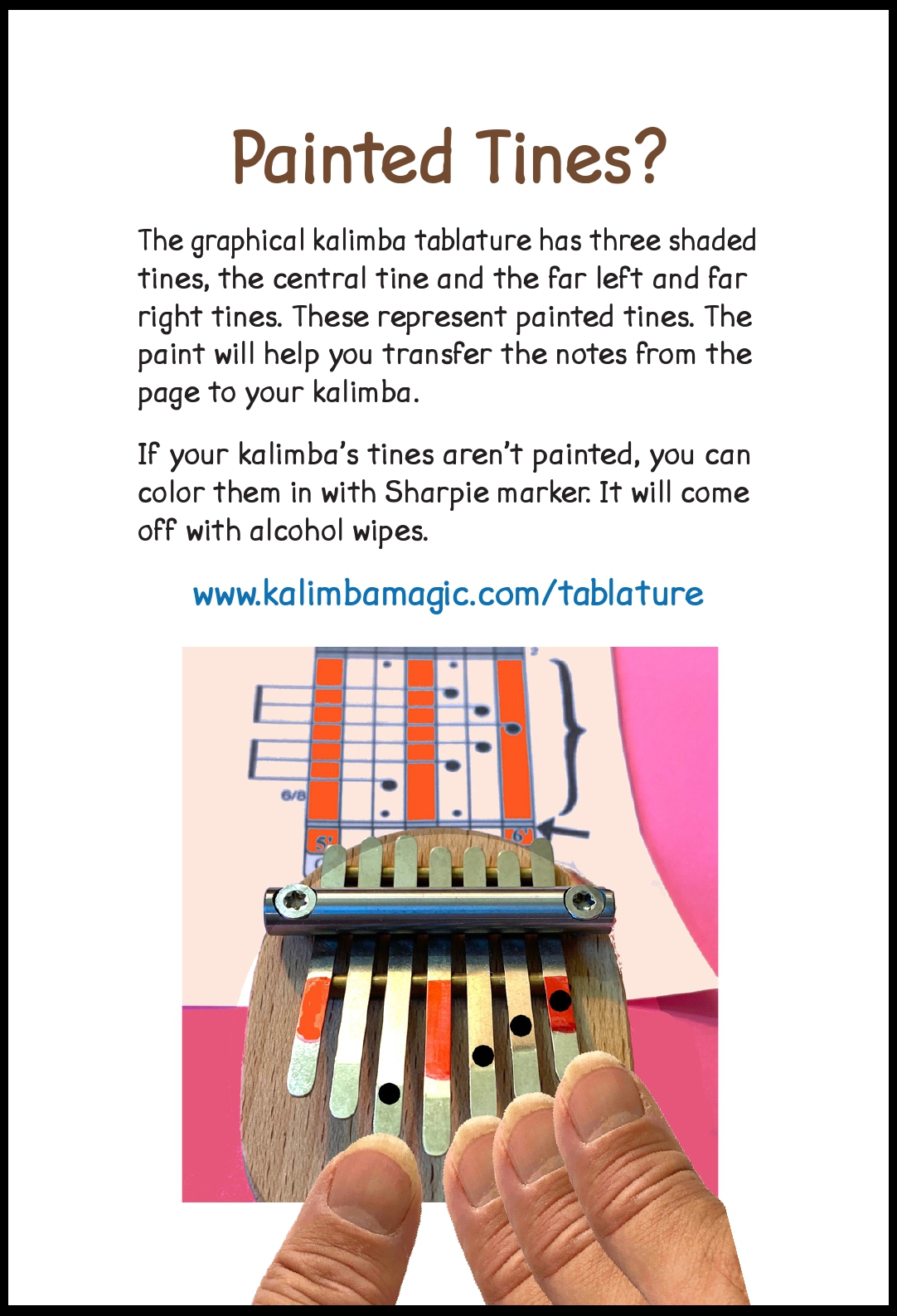 Each song or lesson has a sound recording that you can listen to.
You access these sound recordings at the Mini-7 Kalimba Resources Page, which you access via a URL in the booklet, or via the QR code in the booklet. The ebook has live links to the sound files.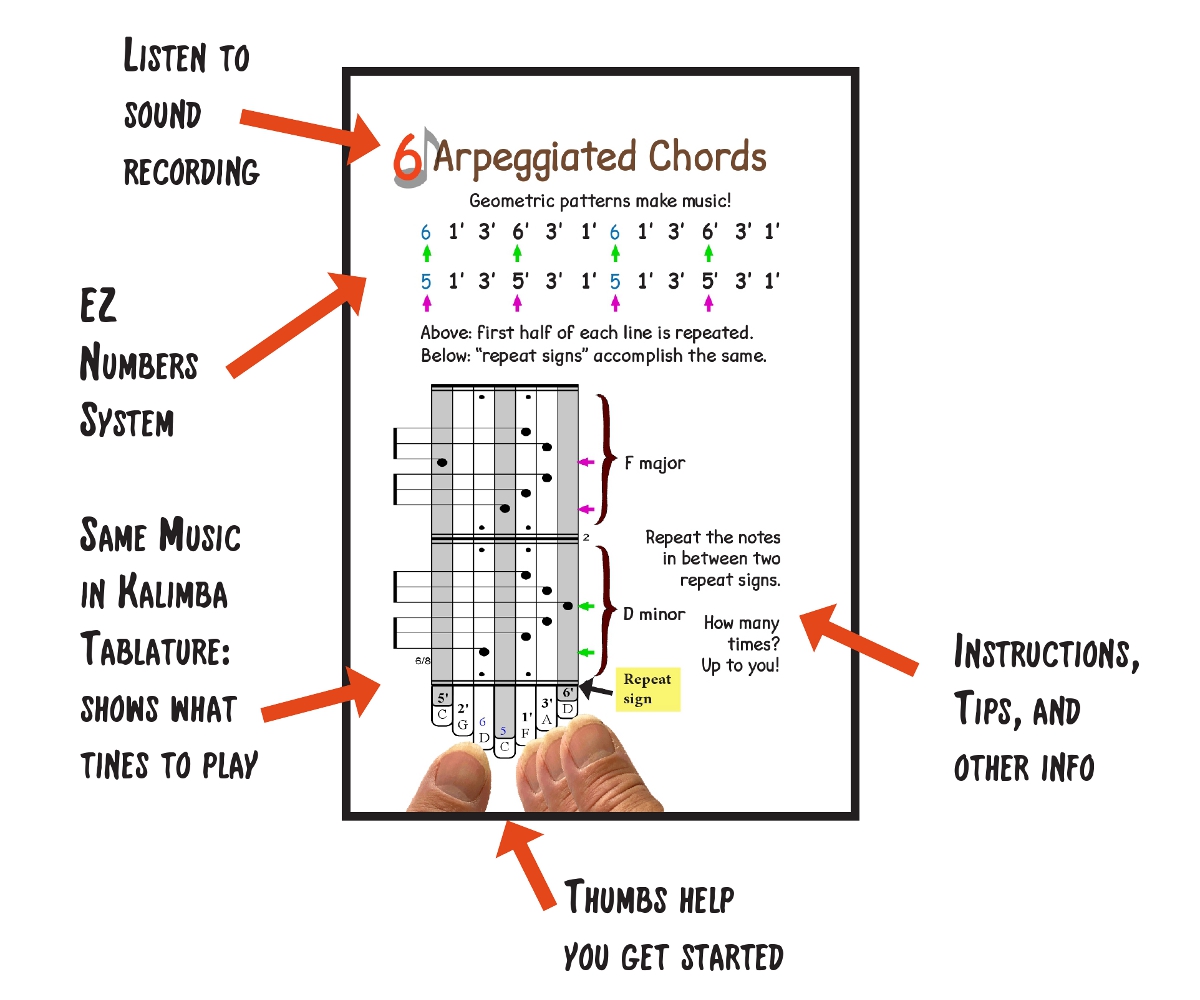 This little kalimba can make a surprising lot of music! Dvorak's "Goiong Home" theme, African American spirituals such as "Swing Low, Sweet Chariot" and "Go Tell It on the Mountain", and a bunch of lovely hypnotic patterns that are not only easy to play, but also can shift your mind into a meditative state.
You can get the Small and Large Mini-7 Kalimbas bundled together – with two books so you can each learn.
Here you can purchase the Big Mini-7 Kalimba.
Here you can purchase the Small Mini-7 Kalimba.