An anonymous donor has provided funds for five kalimbas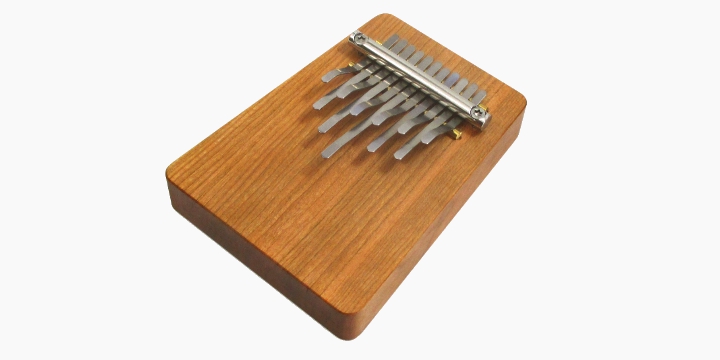 Do you work with people through your music? Have you found yourself wishing that you could just gift a kalimba to one of those people? Did you ever think that if your client had a kalimba of their own, they would become more familiar with it, and that more love and music would blossom forth?
In a collaboration between Kalimba Magic and a generous therapeutic musician who works using kalimbas, a grant is being offered to provide five kalimbas for the clients of therapeutic musicians. We are using the term "therapeutic musician" broadly here – read more to find out how you can get a free kalimba for someone you're working with.
If you are a board-certified music therapist or an occupational therapist who uses music with your clients, you are a therapeutic musician. You could be a speech therapist who uses music therapeutically to assist clients with a stutter, or a volunteer who brings music to your hospital's cancer wing. You could be a nurse whose love for music is manifested in your work with children in a hospital. Or you could just be a musician who loves to bestow the healing gift of your music to those who are moved by it.
We will provide kalimbas to individuals that you, the therapeutic musician, are working with: hospice patients, special-needs children, kids with cancer, etc. Those individuals would get to keep the kalimbas. Our anonymous donor explains:
"This part is very, very important to me… this must be a gift of a kalimba to an adult or child who in some way can benefit from the joy of music. I don't want this to be used to buy a bunch of kalimbas for a music therapist to use over and over for a program. I want these kalimbas to go to individuals. I want to provide the possibility of a bond of love between the recipient and the kalimba."
---
If you're interested in getting a free kalimba for a client in your therapeutic music or related work, please submit a single paragraph (200 words or less) telling us about the person to whom you would like to give a kalimba, and what you would do with them and their new instrument. Feel free to mention which kalimba you think would best fit with that person, and what music you think they'd like to do.
Submit your 200 word, single paragraph proposal to get a free kalimba for your Therapeutic Music client