If you haven't tried Kalimba Magic books or ebooks, I invite you to try one or more, right now, for free.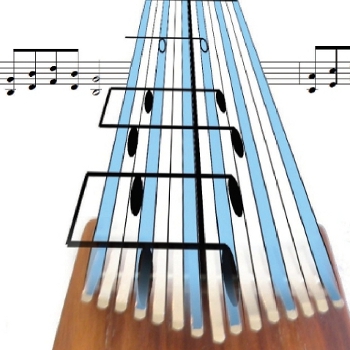 Kalimba Books Using Kalimba Tablature
I invented a wonderfully expressive and visually simple Kalimba Tablature in 2004, and I've been writing books with this tablature for 17 years now! So, while the books are mostly tablature for different songs or exercises, there are also photos and other graphical explanations.
Each of my books or downloads come with a simple means of hearing what the music is supposed to sound like. The books either have a QR code to take you to a support page with the sound recordings… or in the case of the ebooks, each page will have a "sound icon" you can click on, and your web browser will download the mp3 file and play it for you.
The sound recordings are, me, Mark Holdaway, fulfilling my mission of creating beautiful kalimba music… for your benefit as you learn to play!
My Offer to You Today – Free Demo eBooks
At the beginning of each of my books, there is a 10 page section of introductory information – where the kalimba comes from, how this one is tuned and painted, how to read tablature, and a few points of technique. After that comes typically 50 pages of songs notated in kalimba tablature, with a few helpful notes, and of course, the sound icon links.
I've created new, abbreviated versions of the PDF ebooks, including all of the intro stuff. The Table of Contents indicates all the songs that are in the full book. One Level 1 song is highlighted, and one Level 3 song is highlighted. These are the two songs that we have included as the core of the book DEMO version.
Anyway, you will get everything you need to see and understand exactly what the book is offering and how to use the book. You will have a significant part of the experience of learning kalimba songs from Kalimba Magic books. But if you decide it would be useful to have all of the songs in the ebook, you will have to purchase it. Which is OK, because it keeps me in good standing, and gives me the message to write more kalimbas books.
Once you step into the Kalimba Magic library, you will likely see there are a great many books and ebooks available for your kalimba.
The Free Demo eBooks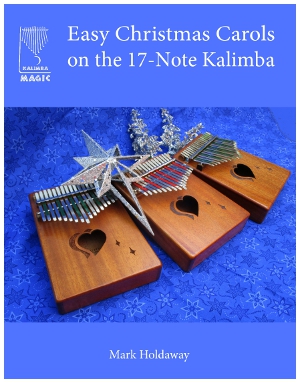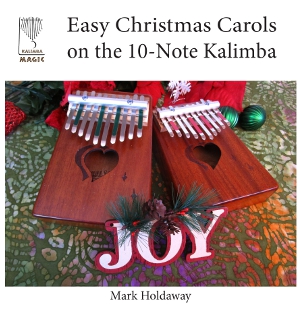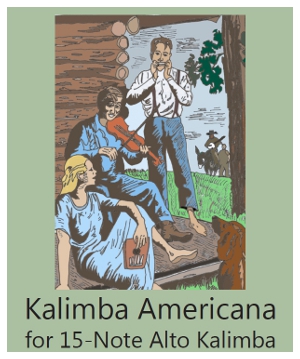 Why Christmas Carols on Kalimba?
1) Everyone knows how they go, which will help you in playing them.
2) For the most part, they have melodies and harmonies that fit within the diatonic framework of the most popular kalimbas.
3) That is, learning these Christmas carols, you will end up learning a great deal about how the kalimba makes delightful music.
4) And there is a lot of joy in these carols, which aligns with the kalimba's innate joy.
Why Kalimba Americana?
1) America is a musical melting pot of mostly European and African influences. The modern kalimba itself is also a blend of African and European design choices. That is, Kalimba and Americana both run on the essential African – European dialectic.
2) These are the songs I grew up listening to, and they are ingrained in my thumbs by now – so this work was an act of love and hope.
3) Doesn't everyone like American music?  Maybe?
Hey, I'll be back around giving away some African oriented music next month!
Till then, let your kalimba guide you in the paths of love and self awareness. May the beautiful sounds you produce with your kalimba work to heal your own soul, and to heal those around you. We certainly need that healing, so now is a really good time to be bringing your kalimba music out into the world.