Christmas Carols are so so beautiful on kalimba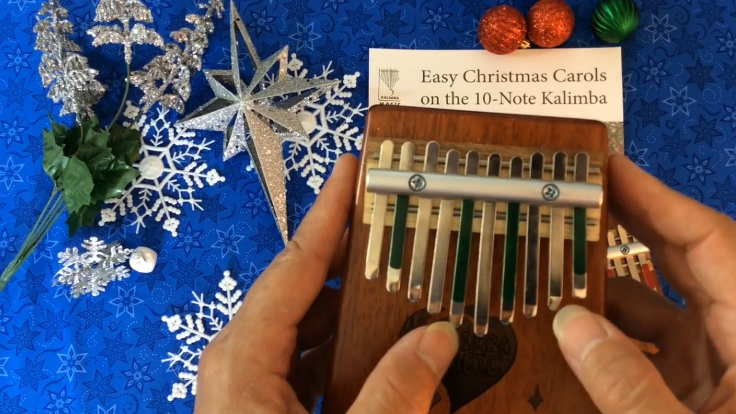 I had spent 10 years getting good at playing kalimba, comfortable with holding it in my hands… but I was still mostly about making music up on the spot and improvising. But in 2002, I decided to really learn a whole bunch of Christmas carols on the kalimba.
Creating these arrangements and then committing them to memory was the single biggest step in my personal improvement as a kalimba player.
But now that I have perfected so many of these Carols, I can pass these arrangements and this Kalimba Wisdom to you. Blessings!

Part One of my Classic Christmas Kalimba Medley

Part Two of my Classic Christmas Kalimba Medley

Carol of the Bells

MarkHoldaway's 50's Christmas Medley

Winter Wonderland on G Alto and Bb Treble Kalimbas

Let it Snow on the Moon-10 Kalimba in Golden Moon Tuning

Easy Christmas Carols on the 10-Note Kalimba in C

Easy Christmas Carols on the 17-Note Kalimba in C

Let it Snow

Greensleeves