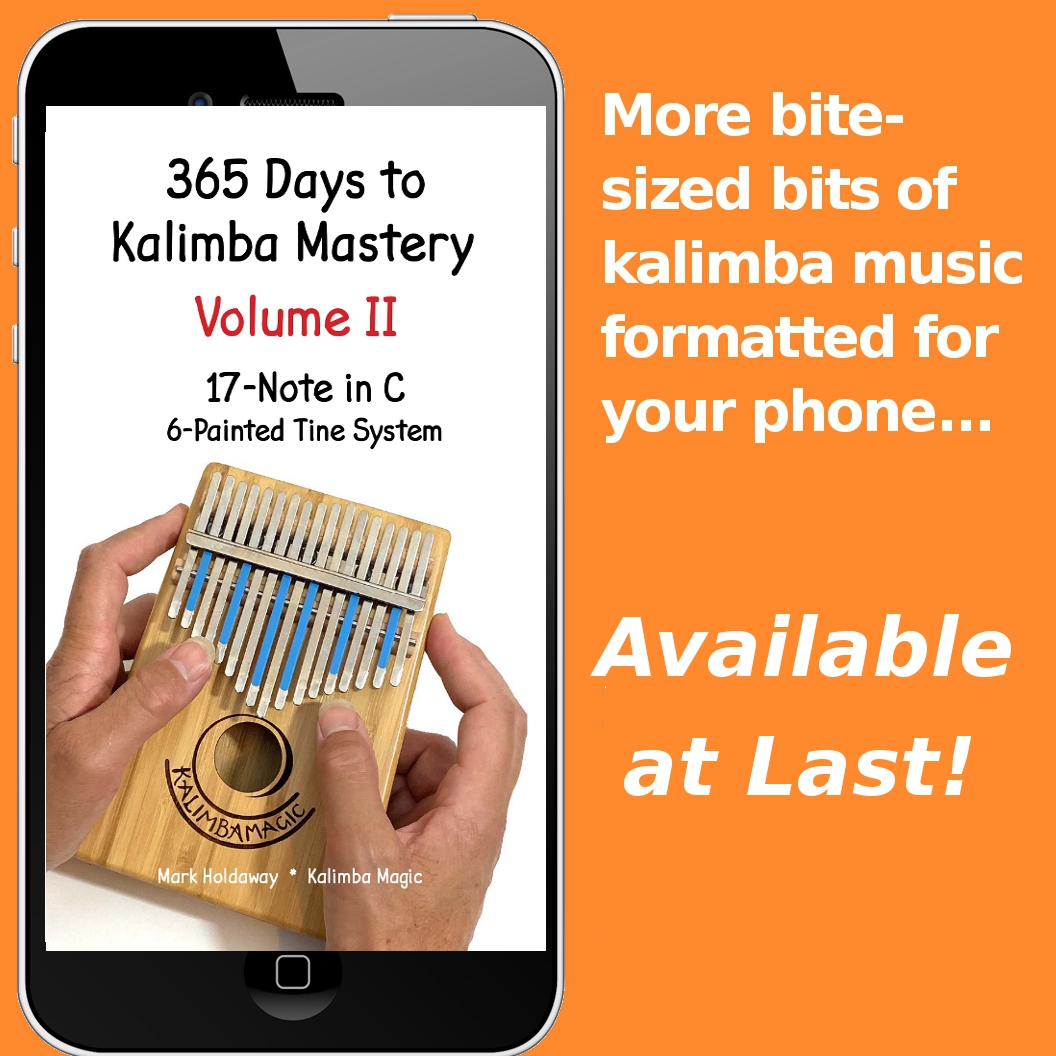 [Editorial note: this ebook has been a long time in coming. I originally advertised this book would be out by November 1 2022. It took longer than that. But it is here today – February 20, 2023. Most of the sound recordings are not done as yet, so when you touch or click on the sound icon today,

On the one hand, this collection of kalimba lessons is my life's work. But I also know that this collection just touches the surface of what I have to give.
Contents of 365 Days / Volume II
At 470 pages, this book is impressive. I wrote 11 different sections, but let me call attention to the five biggest parts of this book – that is where I put my priorities:
95 pages of African music for your 17-Note Kalimba in C
70 pages of lessons about syncopation and kalimba playing
56 pages of lessons about harmony, chords, and how to use them in songs
54 pages of "QuickStart" – for sure, start here if you didn't go through Volume I
40 pages about modes and modals playing that will broaden the scope of your music
Other sections include:
Exercises and Spiders – to help you familiarize yourself with the kalimba's bi-directional note layout
Structures for Compositions – meaning YOUR compositions
Improvisation – play along with backing tracks
Left and Right Relations – exploring some of the details that result from the kalimba's bi-directional note layout
More Patterns – of course, everything on kalimba is a pattern. But these patterns get their own section.
More Hints and Tricks – some ways of approaching the kalimba that you might not have thought of… but could be a huge help in transforming your kalimba playing.
Example Lessons
This ebook has 220 lessons over 470 pages. The lessons are tiny – typically, they are four measures of kalimba tablature, which fits brilliantly on your phone screen.
When you get the 365/Volume II download, you get access to both the narrow, single page format, and the wide, spreads format. The wide format shows facing pages of the ebook, and is formatted for your tablet or ipad in landscape mode. This is also the preferred format for your computer screen. It lets you see the true structure of the lessons in the book: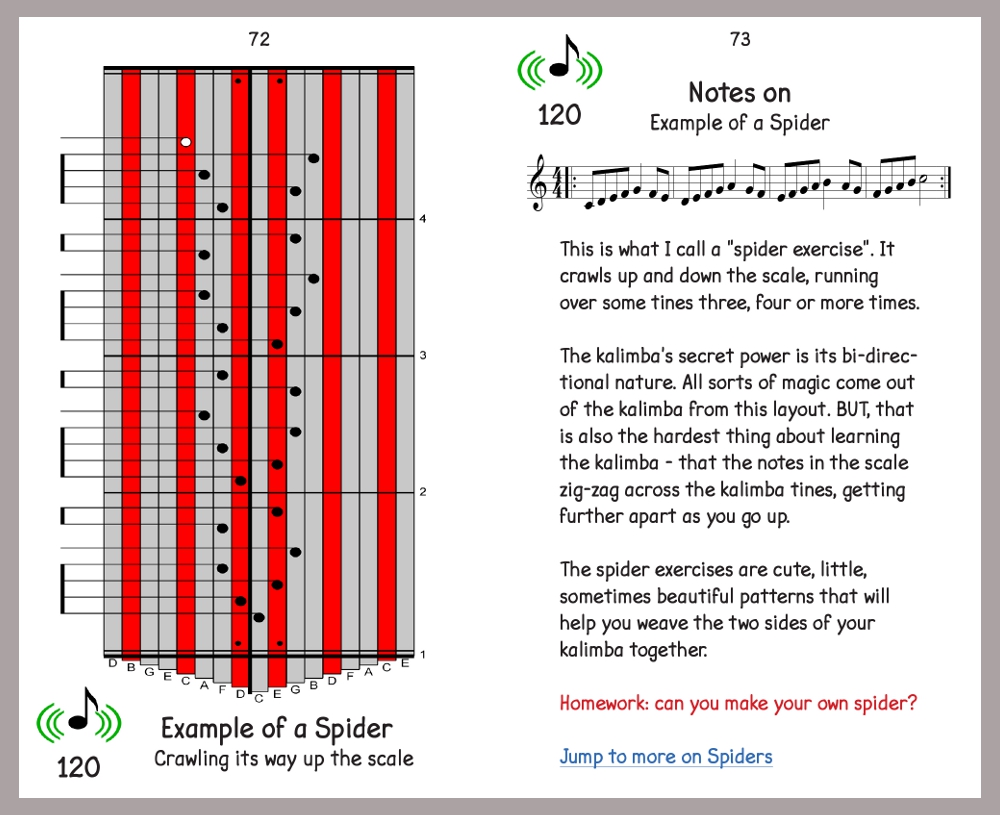 In the "narrow" version of the download, only one of these pages would be displayed on your screen.
But in the "wide" version, we get both parts of the lesson at the same time. On the left side page is the tablature, the title, subtitle, and a live link to the sound file for this lesson. On the facing page to the right are "Notes" on the lesson – meaning both the staff notation for the music, and some words that will help you understand what the lesson is about and why you are doing it. And by clicking on the sound icons for lesson 120, your web browser will be driven to download and play the MP3 sound file for this lesson.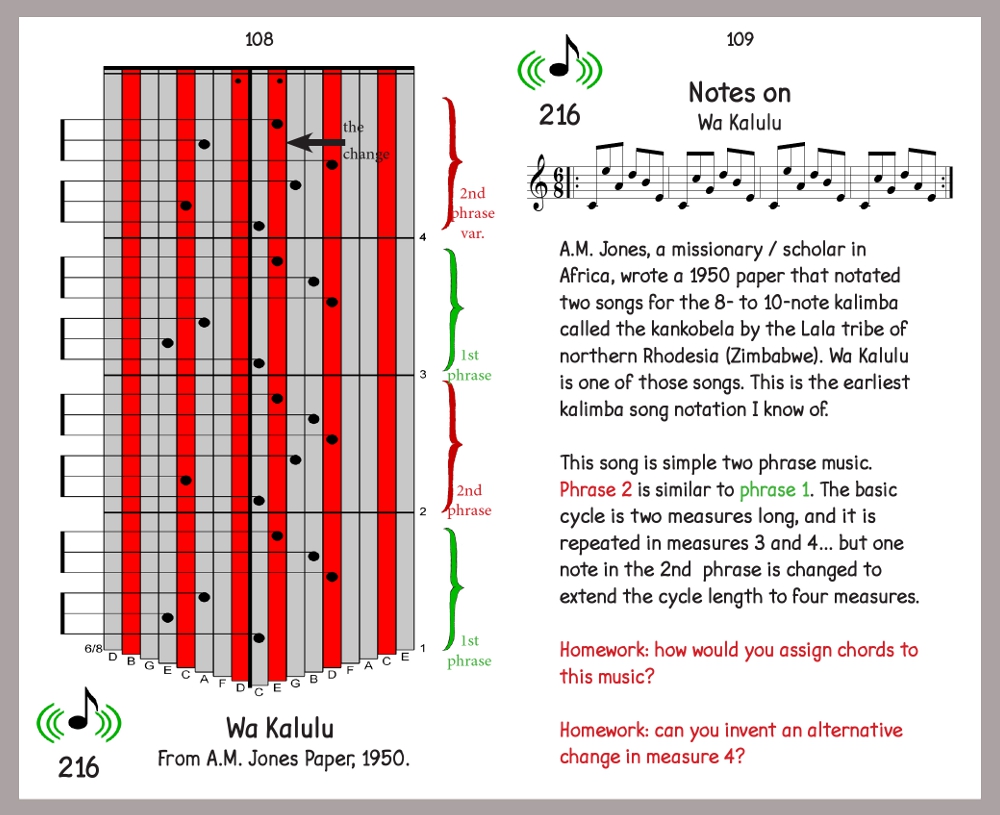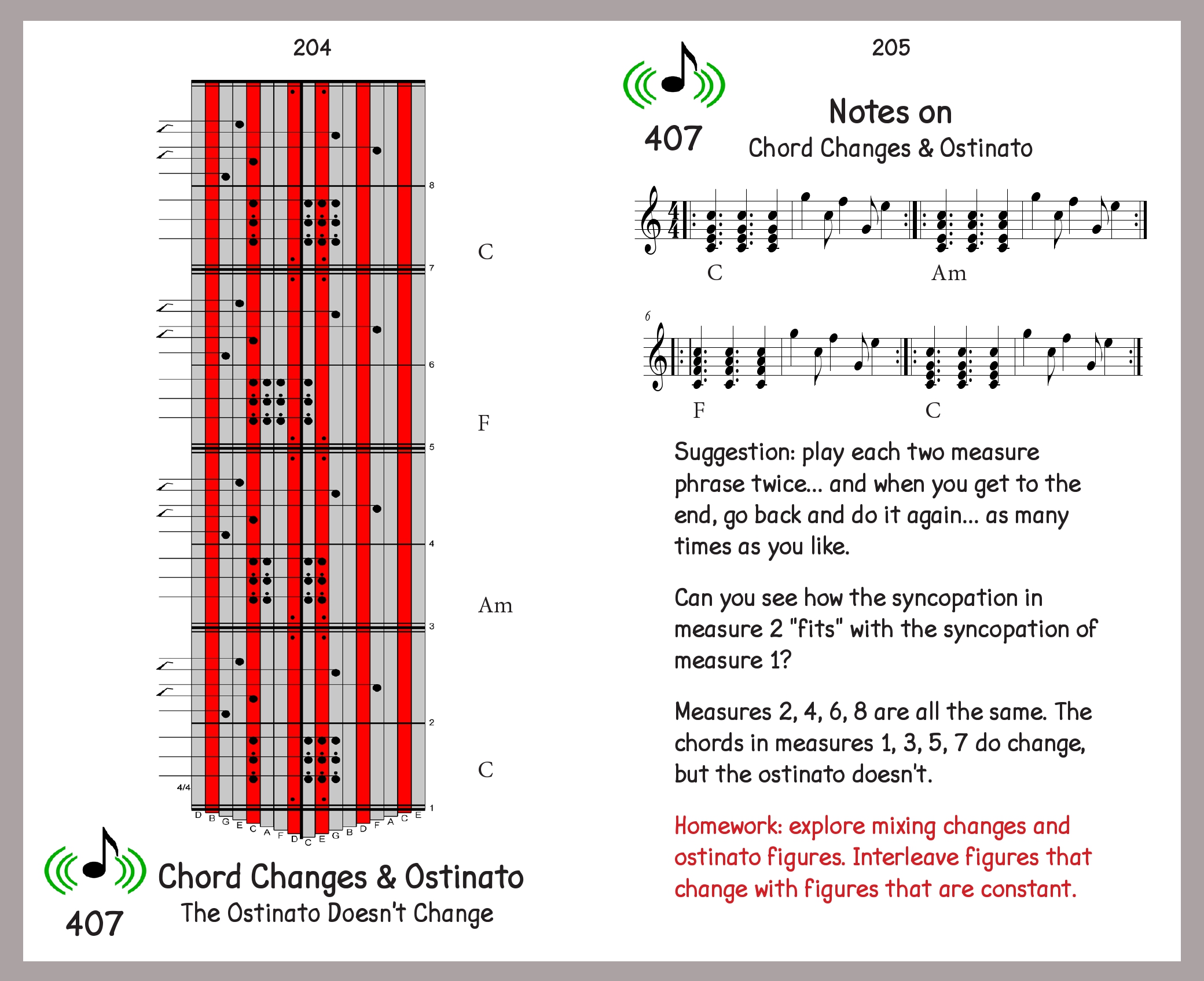 This is the truth – there is nothing at all comparable in the world of kalimba instructional materials. Volumes I and II are like a two semester college level class on kalimba. So, if you are tired of playing the same old melodies, and you want to take your kalimba understanding up to a whole new level, you need to get:
"365 Days to Kalimba Mastery", Volume I
"365 Days to Kalimba Mastery", Volume II