Scale fragment on the left thumb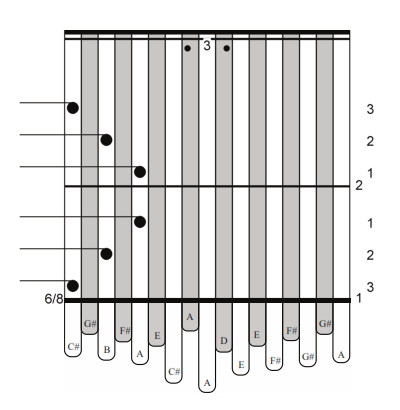 I find that there is a lot of African music that can be played in small scale fragments with just three notes. There are a lot of permutations you can make with these three notes. Let symmetry be your first guide, and let your ear be the second guide. A visually symmetric pattern often sounds great, but your ear is the final judge.
The long range plan in this series: the right thumb will play something low, strong, and supportive while the left thumb plays a dancing melody. Ultimately, I'd like you to be able to improvise on the left side. This exercise lays the foundation for the left thumb dancing.