Here is tablature for "Kuzanga" on Bb Treble Kalimba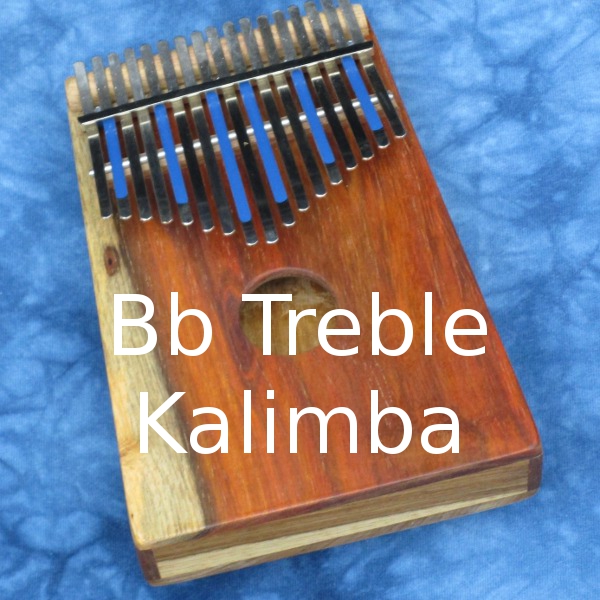 "Kuzanga" is a song for the mbira dzavadzimu, which is the instrument that accompanied the original, traditional African song.  I've been working on "Kuzanga" now for about six weeks on my mbira, and even though I have a long way to go, I can still feel myself getting better each day – it's a wonderful feeling.
While it is possible to play most of the "Kuzanga" variations on the Alto kalimba and the African karimba, the Bb Treble is much better for this song – the two extra high notes permit you to play the variations 1 and 2 (that I love so much!).
Below is an arrangement for the Bb Treble kalimba (it is laid out just like the Alto kalimba, but is shifted up to the key of Bb and also has an extra note on the far left and the far right):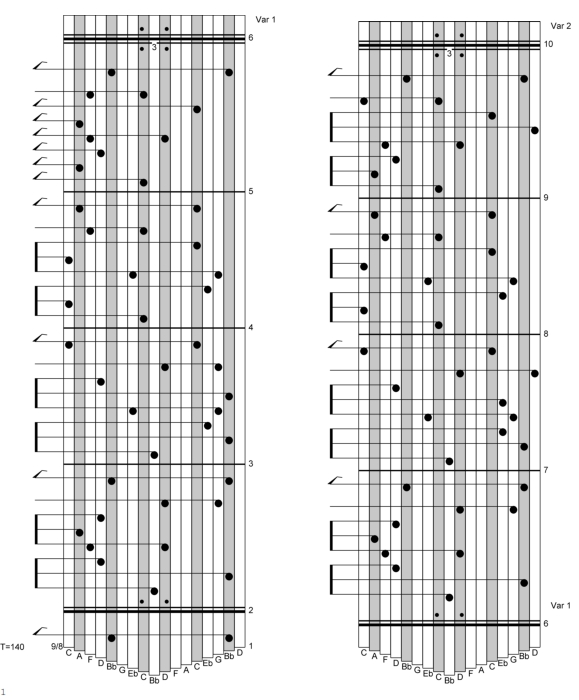 The mbira dzavadzimu has a three octave range. The Bb Treble kalimba has 17 notes and just over two octaves.  Not everything you can do on the mbira will translate to the Bb Treble, but most of "Kuzanga" translates.
"Kuzanga" generally follows what Andrew Tracey calls "the system of the mbira," which we have discussed many times previously, though the chords of this song do not follow that progression all the way through.  To experience an example of "system of the mbira" music on Alto kalimba that does strictly follow the chord progression, see the video below: