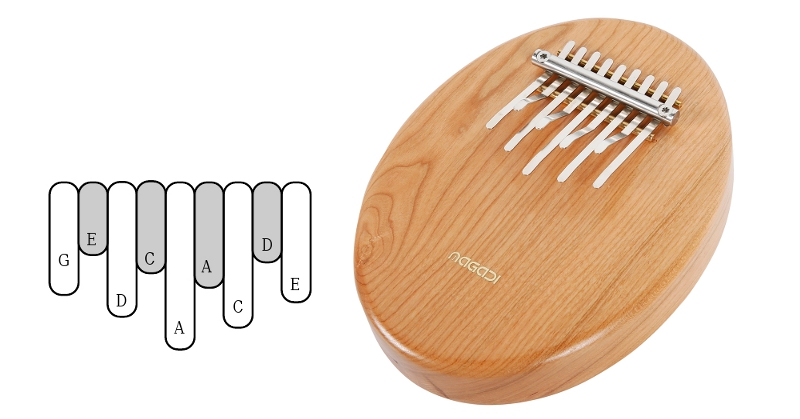 The Olive-9 is a very interesting kalimba. It fits beautifully in your hands. The wood body has a resonant sound chamber routed into it, providing an expressive wah.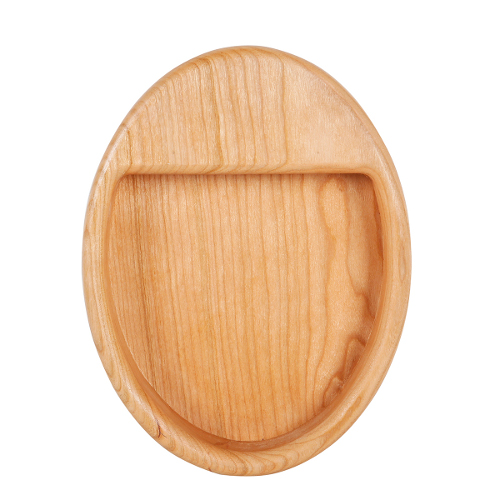 The pentatonic tuning is very liberating – it plays in A minor, C major, and a neutral D (neither major nor minor – see the video tab to experience this one). This tuning is great for jamming!
Perhaps the best part of the Olive-9 is its price tag. This one will take you to different places than your typical kalimba, and the journey is definitely worth your time and effort.

The Olive-9, in the A minor pentatonic scale, is great for jamming.
I have written a 36-page booklet "Jamming on the Olive-9". It will be available in mid February. It focuses on jamming, by way of "constellations" – groupings of notes (tines) that make memorable geometrical patterns and work together harmonically as well. They are like chord charts for the guitar. The booklet also shows you how to play the pentatonic songs in the AZ Numbers Book.
Are you ready for a different path on your kalimba journey? Then check out the Olive-9 Kalimba.