The easiest way to get the most relevant information for your kalimba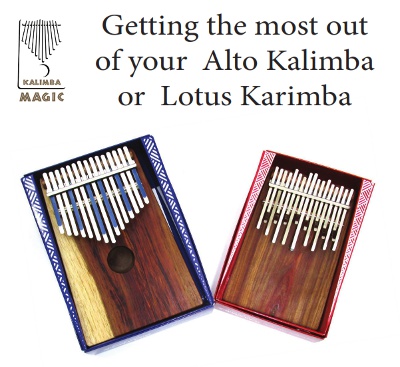 Announcing new informational PDF downloads for the Alto and for the Lotus. These PDF files contain live links to all the information you need to keep your kalimba or karimba operating in top order. Furthermore, each download includes a comprehensive list of the instructional resources available for that instrument. This download is included with each Alto or Lotus sold.
Or you could just download them now!
Click on the image and you can see the first page of the Lotus download, or go to the links at the end of this article to download the full PDFs for the Lotus karimba or for the Alto kalimba.
Other pages in these informational downloads include alternative tunings and sample songs that you can play on the kalimba.
In the coming months, we'll assemble PDFs with information relevant to each of our different kalimbas, and we'll let you know when they are available.