What is the Lotus tuning about? This tuning has its own music. Its own musical landscape. You don't try to learn "I'm Blue" on this tuning. you give yourself to the logic of the tuning and swim within the oceans this kalimba tuning provides to you automatically and for free.
Well, not quite for free, because the retuning process takes us about half an hour, and we do charge a small fee for that. But it is worth it – we are experts at rearranging kalimbas, and we will make sure your Lotus-tuned B17 or M17 kalimba is playing at the top of its game.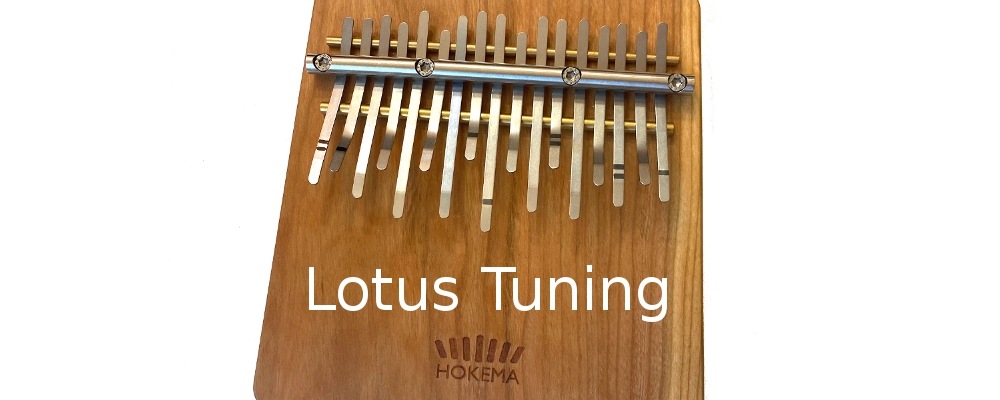 "Lotus Tuning" was invented by new age kalimba artist SaReGaMa. It was an experimental tuning of the 17-note Hugh Tracey African-tuned Karimba.
Now, we offer the Lotus Tuning (Gm / Cm – with a low note of C) on the Hokema B17 Kalimba. be sure to select "Lotus Tuning"
The Magadi M17 Kalimba can also be turned into the Lotus tuning. However, the tines on the M17 are not as long as the B17, so the M17 Lotus is (Am / Dm – with a low note of D).