What's New at Kalimba Magic and the Kalimba World?
24 May 2016
What's New at Kalimba Magic and the Kalimba World?
Think globally and skype with us - act locally and learn with us
I've been playing with statistics lately, and I've learned some interesting things. Kalimba Magic has a huge international foot print. Last month, about 50% of our sales went overseas. We shipped to Japan, China, Australia, Europe, South America, and even to that friendly country to the north - Canada. But we have been almost invisible in my own hometown of Tucson; and less than one half of one percent of all my kalimba sales are to people here in Arizona.
I am working to change that. I am reaching out to my neighbors, friends, and community here in Tucson, as well as farther out across the world. I am doing what I can to spread the word about the kalimba, not just over the internet, but from one heart to another. I invite you to read about how I am reaching out to both the local and the international kalimba communities.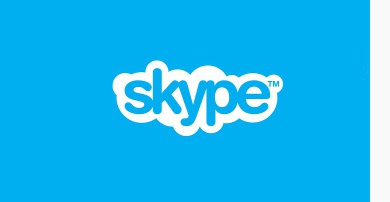 Kalimba Lessons on Skype
Kalimba Magic is coming into the 21st century kicking and screaming, but at least I now have a Skype account - you can reach me at KalimbaMark.
Kalimba Magic is offering kalimba lessons over Skype. While we are getting it all together, we will be doing Skype lessons for an introductory rate of $30 for 45 minutes online with you. The $30 includes 15 (more) offline minutes for me to notate what was accomplished during your lesson, and I will email you the tablature or other notation from that lesson.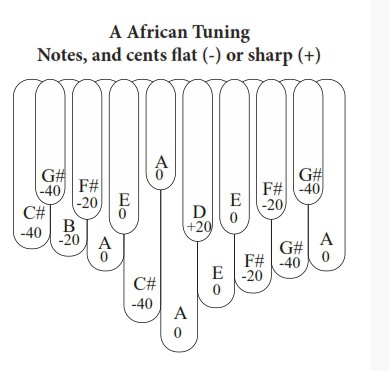 The New Karimba Tuning Insert
There has been a lot of confusion over exactly how the African Karimba is supposed to be tuned. If you tune it to the African tuning documented by Andrew Tracey - shown here in terms of the closest western note and a number indicating cents flat or sharp (and if you have a "western ear"), you may think it sounds out-of-tune. If you want to play African style music, this is the tuning for you. On the other hand, if you tune it to a western major or minor tuning, you might think it sounds like Bach or something decidedly non-African. But it will then play with any other western instrument and sound good. I myself play in western A, western G, and A minor tunings, using each of those instruments in different musical situations that require different keys.
Now, when you buy one of the African tuned karimbas, you will get this informational tuning sheet two ways: as a PDF download, and included as a hard copy in your shipping box as well. The sheet shows you the African A tuning, the western A Major tuning, the western G Major tuning, the A minor tuning and the G minor tuning. As each of these tunings are fairly close, these are all tunings that most karimba owners can accomplish themselves.
You can also click on the link below and download the PDF now.
RP Collier is an inspirational figure in the kalimba world, making imaginative kalimbas out of found objects and recycled boutique materials. He is also the creator of very interesting experimental electronic music that he plays on his odd assortment of homemade electric kalimbas.
Mr. Collier has just come out with a collection of 71 songs in the experimental electronic genre, and they are available for preview or purchase at bandcamp.com. These songs, together with the kalimbas that he has made over the decades, constitutes a fascinating lifetime of work. If you aren't familiar with RP Collier, you should be! Follow the link below to his Bandcamp page, and then visit the flickr and YouTube links to see and hear more of what he is about.
As an internet business, Kalimba Magic does not have a brick-and-mortar store. However, I do have a brick-and-mortar house, covered with ivy outside and decorated with kalimbas inside.
I do not have enough visitors to justify keeping office hours for drop-ins, but if you are in Tucson, I invite you to contact me, and we can schedule a time when you can come by and look at our kalimbas, buy a book or CD, or get your kalimba retuned. If you would like a lesson in person, we can arrange for that too.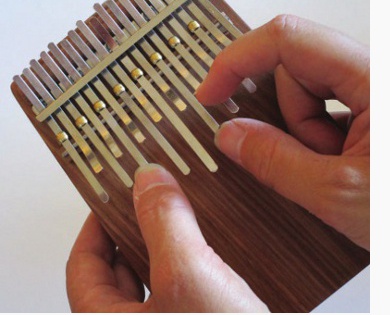 Weekly Karimba Group Starts in July 2016 in Tucson, AZ
Starting July 19 in Tucson, every Tuesday evening I will be teaching a group class on playing the traditional Karimba songs that are available in the "30 Traditional Karimba Songs" download.
There are hundreds of varieties of kalimba in my house, and let's say thousands of varieties of kalimba in the world. Each one will play different music. If you select 10 kalimba players in your town, chances are only a few of them will have compatible instruments. Why am I focusing on the African Karimba over those other kalimbas?Because the Karimba, with its extensive repertoire of traditional music from Africa, is a very important instrument. I have been working hard to learn those songs, and I will be prepared to teach them to you in July.
If you are interested in learning this music, you have some time to get an African Karimba and the instructional download and do some preliminary work. If you don't have a karimba but are still interested, we will have a few loaner instruments that you'll be able to use. And if you feel that you are starting from too low a level to even show up at this group class, you can start out more simply and still attend: we have available a 9-note instrument, the Student Karimba, that will get you up and running on a simplified platform relatively quickly. Many of the karimba songs have parts that will work on the 9-note Student Karimbas, so we could have a mixed orchestra!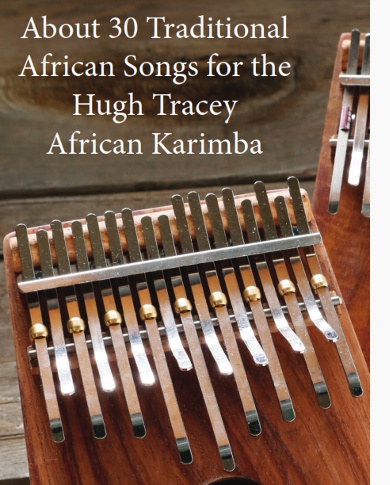 Karimba Workshop: Learning Traditional Karimba Songs
Save the date! I will be offering a workshop from Wednesday, January 18 through Saturday, January 21, 2017, instructing between 5 and 10 individuals on playing the songs in the "About 30 Traditional Karimba Songs" collection. Cost and logistics have not been definitively worked out, but let's assume the cost will be about $400 not including lodging, that we will have 8 hours a day of karimba instruction, some evening activities, and I will provide vegetarian lunches on Thursday, Friday, and Saturday. I expect we will have people from around the country and even around the world. We will cap the enrollment at 10 people. If fewer than 5 participants sign up, the workshop will be cancelled.
Currently, "30 Traditional Songs" is available only as a download, and only for the 17-note Hugh Tracey Karimba. But in a few weeks, these songs will be available as a hard copy book. In a few months, we will also have a second download version of these songs; this one will be translated to apply to the Hugh Tracey Alto kalimba. And if you have already purchased the "30 Traditional Songs" download for karimba, I invite you to download that next version. Not only have we revised the download, we have also made great progress on recording the songs on the downloads page, so you will be able to hear them. We still have 12 more songs to record, but they will be coming over the next several weeks. If you already purchased the download, the original email receipt for that purchase from Kalimba Magic will contain a link to where you can download the PDF version of the book up to 10 times.